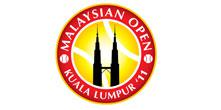 The weaker of the 2 tournaments this week, could contain more entertainment. Denis 'The Menace' Istomin has been blazing a trail on the Challenger circuit with 4 titles in 6 weeks, so if he has any gas left in the tank, he'll be dangerous.
My man Tipsarevic has been playing great and I'm personally rooting for him to break his losing streak in finals and finally win one. Another Serb, Troicki could spoil that dream though in the bottom half of the draw. Jurgen 'Tuna' Melzer, a good indoor player could find some form too.
Let's break it down:
Surface: Indoor Hard
Defending Champion: Mikhail Youzhny
Qualifiers to Watch: Teymuraz Gabashvili
Dark Horse: Marcos Baghdatis
My pick: Janko Tipsarevic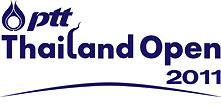 Guillermo Garcia-Lopez
was last year's surprise winner and the post-US Open Asian Swing is a good chance to catch the top players cold.
Murray and Simon make for a top-heavy draw and those two are likely to meet in the semi-finals. Other interesting stories could be Dimitrov and Haase. I like Haase in particular for his size and he's gonna win plenty of matches indoors. Unseeded Ernests Gulbis, awaits like a land-mine in the top half for someone to trip up on.
Hard to not pick Murray for the title however, even though he's tired with the length of the season, while the other Big 3 are taking a break this week. Go figure!
Let's break it down:
Surface: Hard
Defending Champion: Guillermo Garcia-Lopez
Qualifiers to Watch: Go Soeda
Dark Horse: Ernests Gulbis
My pick: Andy Murray
Check out ATP's Asian Swing Uncovered: