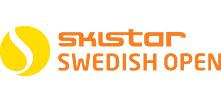 Winner of Best Tournament 8 years running
Don't let the name put you off, this ATP World Tour 250 has won Tournament of the Year for eight consecutive years from 2002-09. No sooner has the grass season been and gone and we're back on the dirt as if grass never happened, which is fine for players like Almagro or Ferrer for that matter.
Swedish players used to do very well here like Magnus Gustafsson, who won the title 4 times and Magnus Norman winning it twice. Soderling was the last Swede to win it in 2009, so I expect him to come back with a bang after a disappointing Wimbledon. I like Berdych to finally win a title again after a long drought.
Let's break it down:
Surface: Clay
Defending Champion: Nicolas Almagro
Top 1st Round Match:
Dark Horse: Igor Andreev
Wildcards: Christian Lindell
Late Withdrawals: Denis Istomin, Pablo Cuevas
Late Entrants:  Igor Andreev, Julian Reister
Qualifiers: 
My pick: Tomas Berdych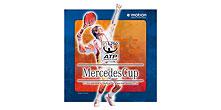 Win a Mercedes Benz!
This one has a France/Germany sweep written all over it. The only question mark will be if the weekend's Davis Cup action will leave any of them injured or tired.
Monfils, Gasquet and Simon all look good bets to me and Germans seems to play well in their home country, so Florian Mayer who is my dangerman in almost every tournament could do well. Don't forget 2nd tier Spaniards either with Granollers, Andujar and defending champ Montanes likely to be eager to get back on clay.
Let's break it down:
Surface: Clay
Defending Champion: Albert Montanes
Top 1st Round Match:
Dark Horse: Phillip Petzschner
Wildcards:
Late Withdrawals: Juan Ignacio Chela, Ivan Dodig, Adrian Mannarino
Late Entrants: Benjamin Becker, Tobias Kamke, Phillip Petzschner, Mischa Zverev, Ruben Ramirez-Hidalgo
Qualifiers: 
My pick:

Thanks for reading and check back next week for more tips, news and musings!