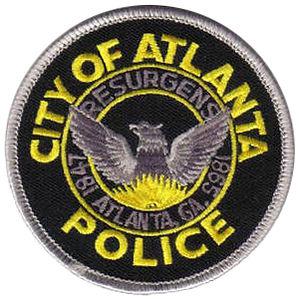 Image via Wikipedia
08/25/2011 – by Cynthia Wright
Durand Robinson's death a year ago was an undeniable shock to the black community. Robinson who was the owner of Traxx and a prominent organizer of the Black Pride celebration was a recognizable figure in the Atlanta gay community. The fact that his murder has yet to be solved – leaves those closest to him with no sense of closure.
Although, Robinson's daughter recently took to her Twitter stating that the Atlanta police had a suspect in custody,things were finally started to look up.
Unfortunately, that may no longer be the case. Soon after, a spokesperson for the APD issued a statement that there wasn't a suspect in custody at all, in fact – the APD had yet to make any certifiable arrests at all.
Excerpt from the GA Voice:
"The person who shot Durand Robinson likely knew him, according to Major Keith Meadows, commander of the Atlanta Police Department's Major Crimes Section, in an interview last September. Friends and family said Durand Robinson was not gay although he worked heavily within the black LGBT community.
'This had nothing had to do with his sexual orientation. It might have had something to do with past relationships with people. Personal relationships,' Meadows said."
A $4,000 reward is being offered for any information that will lead to an arrest. Call Crime Stoppers at 404-577-TIPS. Calls can be made anonymously.