Two weeks before Christmas when everybody was prepping up for the holiday season, we took an escape to Oman to spend quality time before we got back to attending family events and festivities. We had been to the country about 2 years back, and still driving through the flanked humongous Hajjar mountains was just as captivating with arabian gulf keeping us company all through the time we checked in at the border heading towards Khasab and parked inside our hotel.
Although Muscat that we visited earlier is just as rich in history, Musandam had been on the cards for a very long time that we wanted to check off our list. After passing through the border check and leading our path on one of the most beautiful roads we have driven, Musandam stands full points for bringing us closer to the nature that it would ever be possible living amidst concrete high rises in Dubai. A slow-paced life in the peninsula is a glory of peaceful soul the scattering habitants of Musandam really celebrate, from what we observed on our two days sabbatical.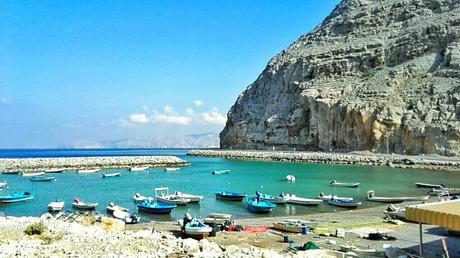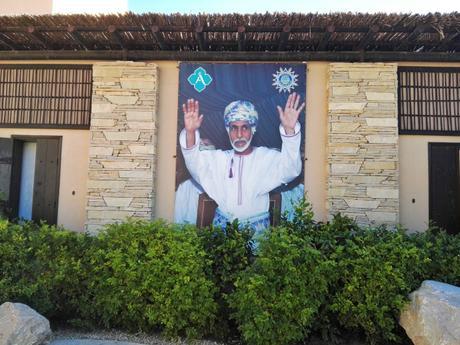 We chose Atana Musandam that's been in operation for about a year as our ideal resort for the stay. The hotel entrance is simple, nothing too glossy to hurt the eyes like what we notice in Dubai, but very traditional that accentuates the history of the country. After we parked our car in the compound, we were extremely excited about leaving the shiny skyscrapers behind us for a couple of days and rejuvenate in purity of Musandam. A low-key lobby is the first step to know you've reached a cosy place to unwind while it still had a few touches of elegance here and there. We were greeted cheerfully with a taste of Omani hospitality – scented black coffee and dates; soon after which we were gracefully guided us to our room by a bellhop.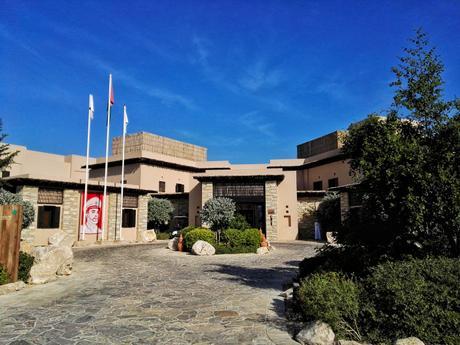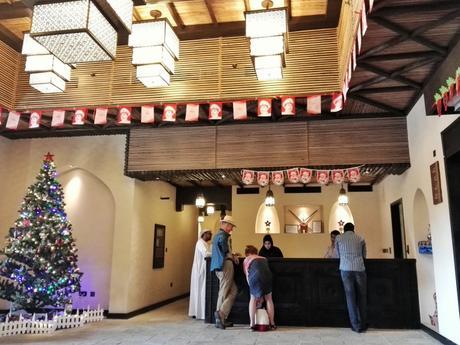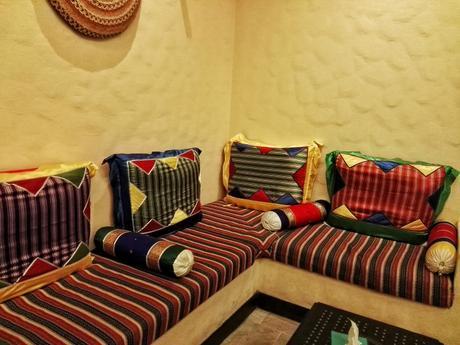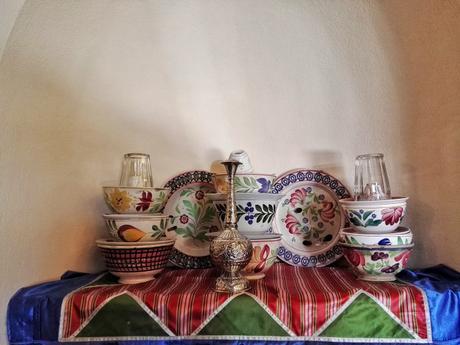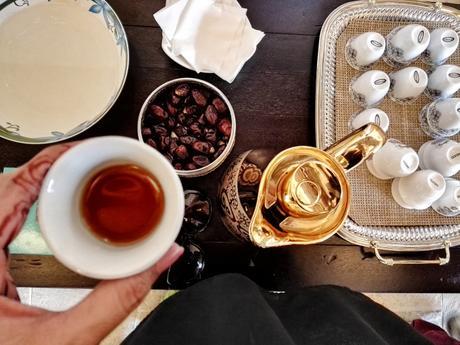 Amenities:
The room we stayed in Atana Musandam spoke to us as if it had a history to share. Every corner of the room has a classic Omani influence dotting a carved wooden decor and a roof lined with a wooden ceiling. Our room extended to a spacious balcony, the opposite side of which gave us a beautiful view of stream flowing, followed by Arabian Gulf and then the magnificent standing Hajjar. Although the room looks minimal; it is clean and cosy with a super comfortable bed (& extra we called for Little A) and the spacious bathroom with locally sourced toiletries reveled our stay. Right at the check-in we were provided with wifi details that stayed powerful for as long as spent time in the resort without having us to re-sign at any given point. Atana Musandam, unlike Atana Khasab, is alcohol free so there aren't mini bars in the rooms nor the booze is sold at the restaurant in the hotel. However, the resort provides free shuttle services to Atana Khasab ( a 5 minutes drive) if you feel like having a drink or two. Smoking as well isn't allowed in the rooms, so the atmosphere is pleasantly composed.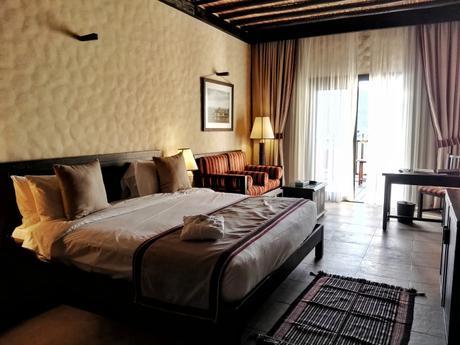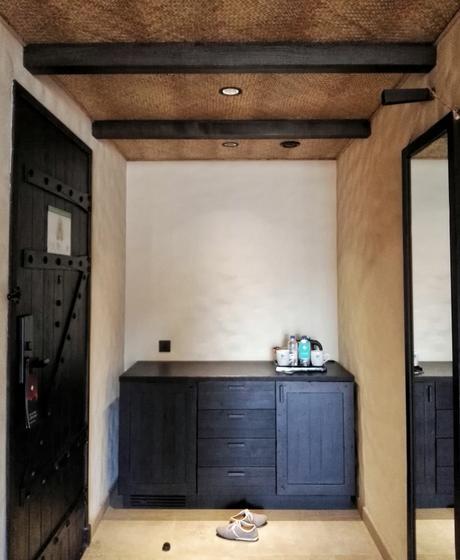 In the evening, Little A was quite excited to jump into the pool visible to us right from our balcony. Although being vary about the cold water, I led him down to have a feel of it; only to be surprised how well the waters at both the adult and children pool were temperature controlled. We spent a good 45 minutes overlooking the stream that flowed right next to the pool before crashing on our beds.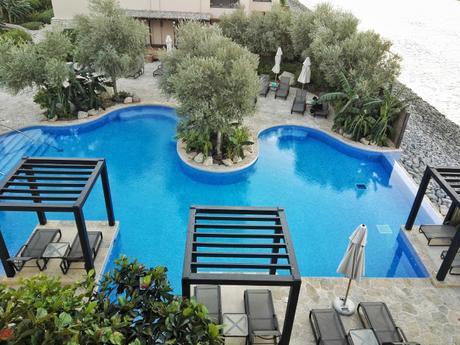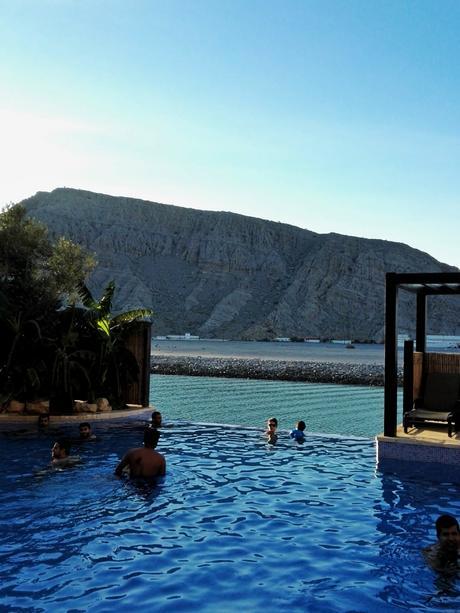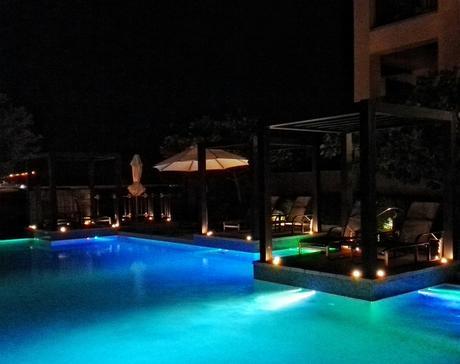 Dining and entertainment:
Our 4 hour journey (including the stopover for visa processes at the border) from Dubai to Oman though extraordinarily beautiful, had been tiring. And it only made it enticing to take a short nap right after our swimming stint before we could seek more to come. Waking up feeling fresh and wandering down the property during dusk, we started spotting a "mehfil" being set up outside Al Mawra restaurant leading from one to a group of ten to fifteen in matter of minutes. On being more nosy about what's going around with the manager, I learnt that they are introducing cultural nights every Thursday and Friday for the guests.  Local artists and musicians attired in Kandura gathered at the center and engaged public with their soulful music, after which ladies at the other corner clad in their traditional attire attracted me to watch one of them prepare Luqeimats. The other talented lady led me to sit with her to decorate my hands with beautiful henna. While the entertainment continued until late night, we entered the restaurant with three hungry stomachs.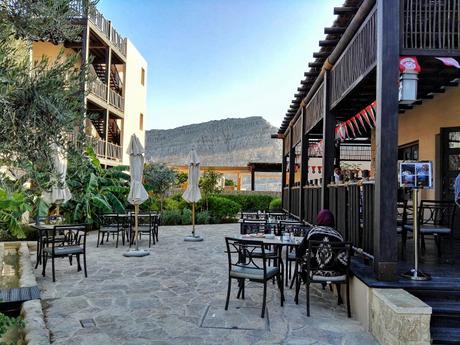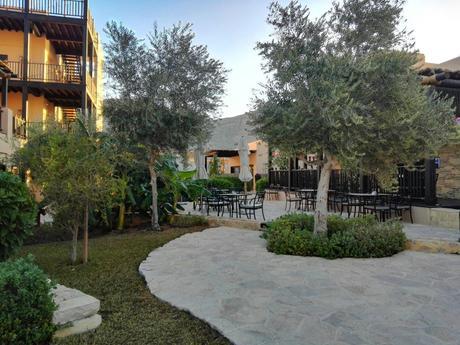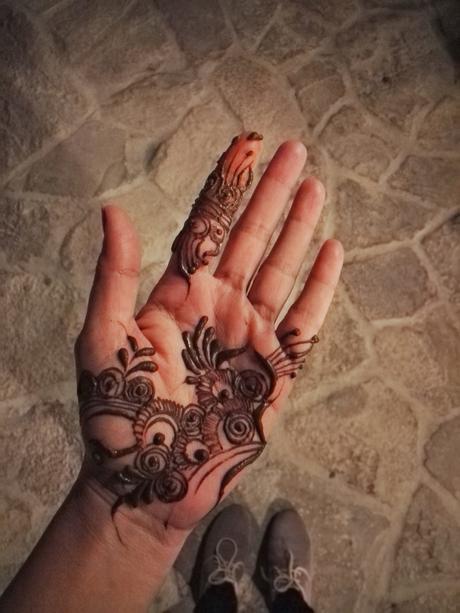 Al Mawra is the only restaurant in Atana Musandam catering three meals daily. There is a lot of Arabesque feel to the restaurant with a variety of dishes on buffet offering choices from Levantine, Indian and continental for varied taste buds. To be right next to the sea and not feast on fresh seafood would be a blasphemy. The man at the live cooking station stands bravely with a platter of fresh catch of the day, taking in every order with a smile. Seasoned with simple flavors of rock salt and pepper, the clams and shrimps were one of the best we had for two consecutive nights alongwith comforting and fragrant Kabouli rice and fresh fruit juices.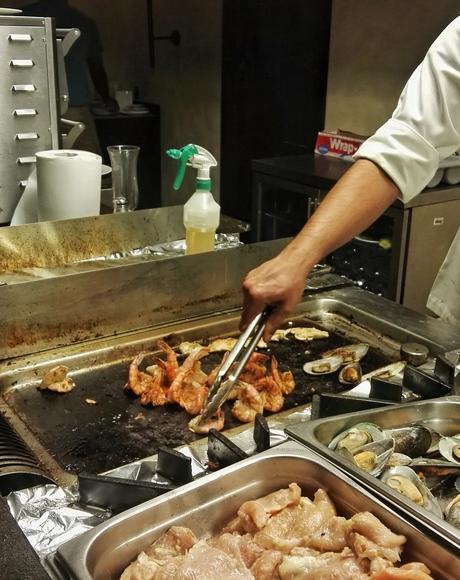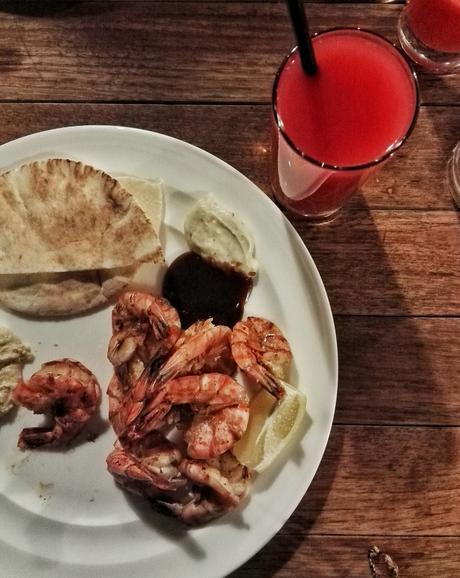 Breakfast at Al Mawra was another highlight of staying in Musandam. Waking up to the smell of crisp sea, rising sun and breathtaking views have an advantage – the morning meal at the patio of Al Mawra listening to a relaxing acoustic from an adjacent waterfall is as soothing to the ears as is the chirping of the birds. The display inside the restaurant covers fresh bakes, cold mezzes, porridge, olives and variety of cheeses, English breakfast and a live cooking station. While the huge buffets intimidate me, hubby and Little A ate an assortment of their likings as I stuck to an hot omlet on sourdough with a platter of fresh fruits and a mug of coffee.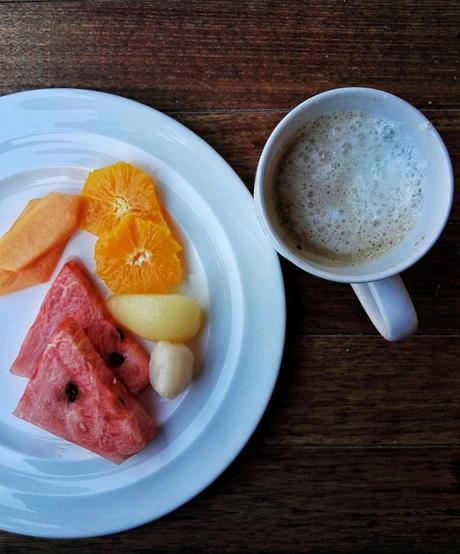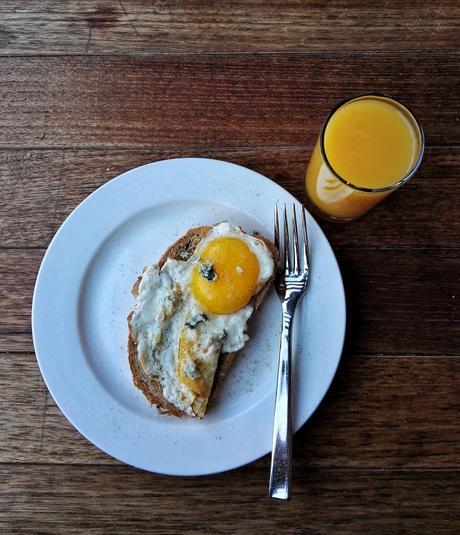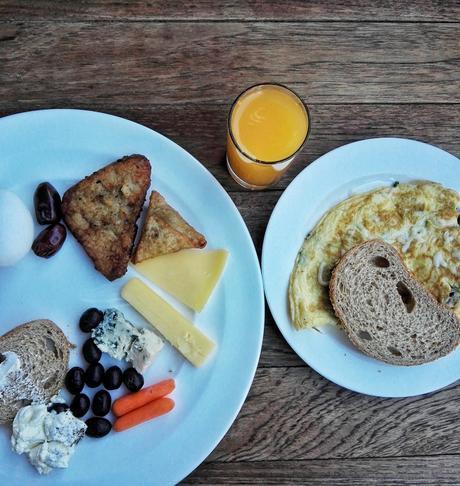 Things to do:
While the pools could be a relaxing thing for many on a vacation, I recommend you explore more of the surroundings which won't leave you feeling exhausted. There are daily dhow rides being arranged directly from Atana Musandam on request including pick up and drop. Or if you think you have done enough of dhow cruises, sift through the history of Oman by looping through forts or take up thrilling mountain safari for an adrenaline rush. It is a distinct pleasure to sail on the Strait of Hormuz with crisp air blowing through the hair, watching in amazement as dolphins chase the wooden boat and listen through many stories of the country, its people, civilization and their day-to-day business from a guide on dhow who painstakingly stand through the entire journey so their words fall on each ear around him. There is also a public beach right next to Atana Khasab if you fancy taking a stroll through the waters or simply relax every bit of your soul.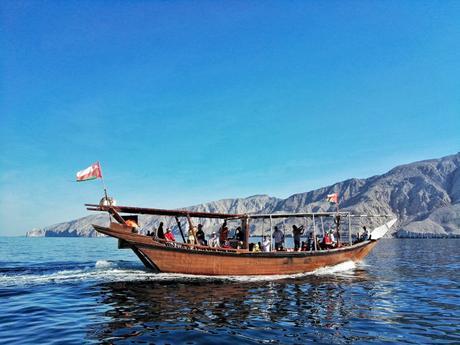 A view from our dhow cruise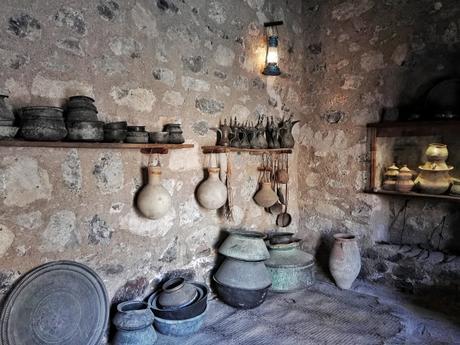 An 18th Century kitchen tools displayed in Khasab Castle, 5 minutes drive from the hotel.
Family-friendly:
There are many reasons why I'd uphold my ground for Atana Musandam – it is well suited for families and couples alike looking to spend some quality time away from the hustle-bustle of the main city and stay rooted to Omani culture while also offering extravagance.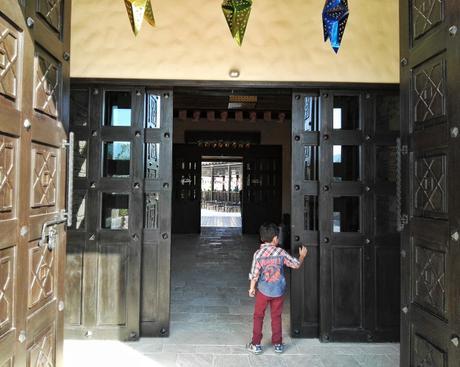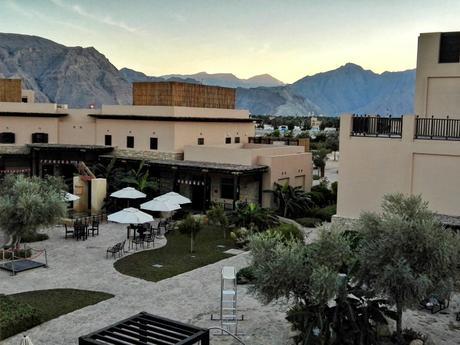 The whole property of Atana Musandam feels very hygienic and safe; and the staff was amazingly prompt to our requirements and needs assisting us all the while with a smile. We loved the bright atmosphere in the hotel and the authenticity to preserve the culture richly enhances the ambiance leaving our experience stellar.
I'd rather suggest you save money spent on luxurious spa treatments and seize Musandam as an excellent holiday spot to explore during long weekends or extended holidays, considering it is so easily accessible by road from Dubai.
You can learn more about Atana Hotels and bookings on their main website.
We were guests at Atana Musandam, but as always all above opinions remain my own.