Although it's been some time that Asus ZenFone Max was launched, we still thought to give it a try and see how it fares in terms of the huge battery life that the phone boasts.  We used the phone as a primary device for more than a week and put it through heavy usage to test out its performance.
Before we start the Asus ZenFone Max review , let us have a quick look at the technical specifications of Asus ZenFone Max
1 GHz Quad-Core MSM8916 Snapdragon 410 Processor With Adreno 306 GPU
2GB LPDDR3 RAM
16GB ROM
5 Inch HD IPS Display
Dual Micro SIM
13MP Rear Camera With Laser Auto Focus
5MP Front Camera
4G/WiFi
5000mAh Battery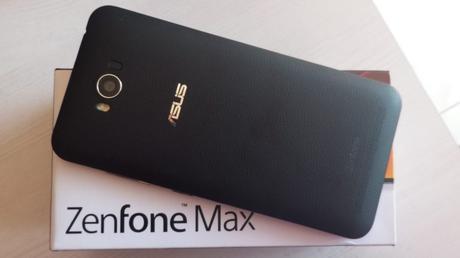 Without further delay let's move ahead with Asus Zenfone Max Review :
Design : The phone houses a huge 5.5 inches screen and add bezels on both the sides hence even thinking that it will be a small device is incorrect. On the front, it has 3 touch capacitive buttons housed just below the screen. These buttons are not backlit hence using them at night is a bit of guesswork. However, in case you are a regular android device, then you shouldn't face too many issues.  On the right side, you have a volume rocker and a power button. Both are perfectly placed and have a really good tactile feedback. Power button in easily reachable by thumb for a right handed user while to reach the volume up the key you definitely have to adjust the device in your hand, because of its large form factor. A golden coloured metallic rim along the sides of the screen adds to the already beautiful device.
On the rear side, you have the camera with flash and laser sensor on each side and secondary noise cancellation mic on top of it. Asus logo is placed just below the round shaped camera lens. The good part is that the camera lens is non-protruding type hence chances of scratched camera lens are less. Speaker grill is located at the bottom.
The back cover has a soft faux leather texture and gives a solid grip. There are no chances of accidental slips. This textured back adds to the charm and beauty of the device many folds.
Micro USB type charging port and mic are located right at the bottom while the 3.5mm headphone jack is housed at the top of the phone and both charging point and headphone jack are perfectly located hence giving an easy reach.
Screen : The screen on Zenfone Max comes with an oleophobic coating hence its fingerprint resistant and feels very good on touch.  The screen is otherwise pretty sharp and fairly bright.  Viewing angles are pretty good however sunlight legibility is a slight concern.
Performance : The phone comes with 2GB ram and 16 GB internal memory. Overall the performance is pretty crisp and you can complete your tasks on the go. ZenUI from Asus is highly customized and includes loads of bloat wares. We at least found 34 apps that came pre-installed on the device. Asus has tried to include all the required features within these apps however they are just too many for our liking. The phone started to stutter once we started downloading apps on it. The 8 apps that we downloaded from play store included some basic apps like Whatsapp, Facebook, Facebook messenger, IFTT, Instagram, Office mobile and a game to test the gaming performance. The phone started lagging unbearably and we had to uninstall almost half of the third party apps. This was very surprising and unacceptable from such a device.
Camera : Camera on the phone was another surprising factor. Outdoor images were very crisp and color reproduction was very natural. The Laser focus worked like a charm and camera was able to focus on selected area quite easily. Asus ZenFone Max comes with a manual setting mode in camera which is a boon for photography enthusiasts. It was fun playing with the manual function of the camera.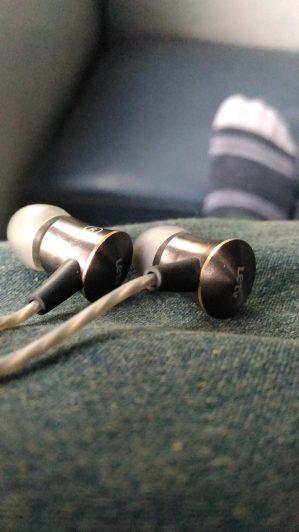 Asus ZenFone Max camera sample
Battery : Well that's the highlight of the device as it comes with a mammoth 5000mAh battery and that gave us easily 2 days of backup with WiFi on and brightness at the highest level. We got a huge 6 hours of SOT. With Max, one does not have to run looking for charges every now and then. In fact, the phone can even power other devices with the bundled USB OTG cable, we tried charging a Lenovo A6000+ successfully !! We can easily call this a Power bank that has calling features inbuilt.
Connectivity: The phone supports dual sim 4G, wifi, Bluetooth there were no connectivity issues and the voice clarity was just amazing. While in roaming the device does prompt regarding data settings repeatedly, which is irritating, that however can be fixed through a software update.