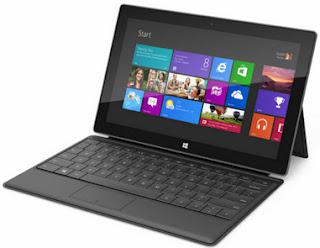 In addition to Surface tablet, another tablet which is planned to use the latest operating system from Microsoft, Windows 8, is still very little. This is because Microsoft is very careful and picking out the OEM (Original Equipment Manufacturer) for the Windows RT.
According to Economic Times China, vendor ARM chipset - NVIDIA, Texas Instruments and Qualcomm - are only allowed to choose two OEM partners only. NVIDIA chose Lenovo and Asus, Toshiba chose Texas Instruments, Samsung and Qualcomm chose and Hewlett-Packard. But recent news reports that HP does not manufacture ARM-based tablet. While the HP position is likely to be replaced with OEM Qualcomm others, like Dell.
Microsoft will start selling Windows 8 on 26 October, as well as Windows RT tablet. While the three major chip makers will reportedly begin selling the device at the Consumer Electronics Show (CES) in January next year.
origin source teknoup