Asopao is Puerto Rico's national soup and one of the most important gastronomic recipes in Puerto Rico. This version features chicken, the most classic version of this one pot wonder.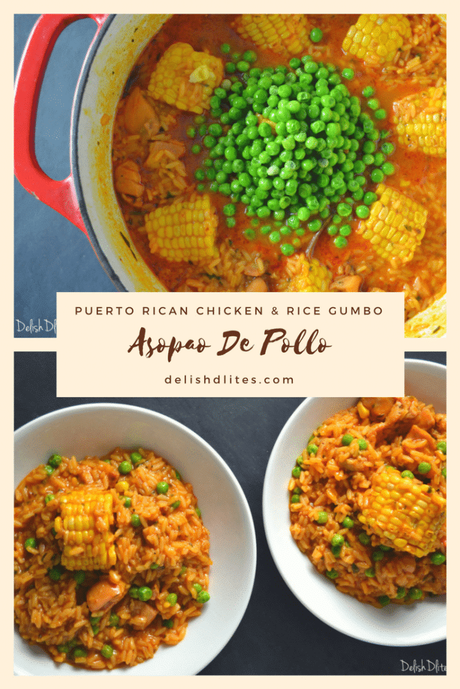 Asopao de pollo always reminds me of home. Perfect for cold winter nights, asopao is a somewhere between soup and a stew. Tender bits of chicken are simmered in a flavorful stock, then rice is added and cooked until tender.
Unlike arroz con pollo, asopao is more similar to a risotto, where the rice becomes really plump and creamy, due to the extra liquid added to the pot during cooking. It's meant to be eaten with a spoon, and also happens to be a classic recipe to serve to late-night guests during the holiday season (along with coquito)! Asopao de pollo is the perfect dish to make when you need something warm and delish to fend off winter's grip.

1 pound boneless, skinless chicken thighs, cubed
1 1/2 teaspoons Adobo seasoning
1 teaspoon dried oregano
1 tablespoon olive oil
1/4 cup sofrito
1 8 oz can no salt added tomato sauce
1 packet Sazon seasoning with annatto
1 teaspoon ground cumin
1 chicken bouillon cube
2 dried bay leaves
4 cups low sodium chicken broth
1/4 cup fresh cilantro, chopped
8 sprigs of fresh thyme
1 cup parboiled rice
2 corn cobs, cut into 2 inch cylinders (optional)
1 cup frozen peas (optional)

Cut the chicken thighs into about 2 inch chunks, then season with adobo and dried oregano.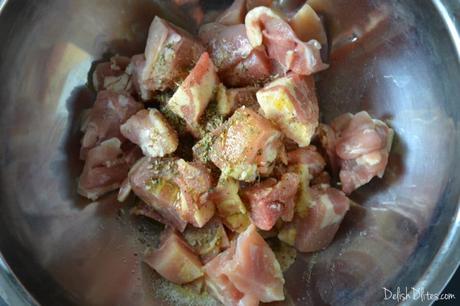 Heat a Dutch oven on medium heat, then add the olive oil, sofrito and chicken.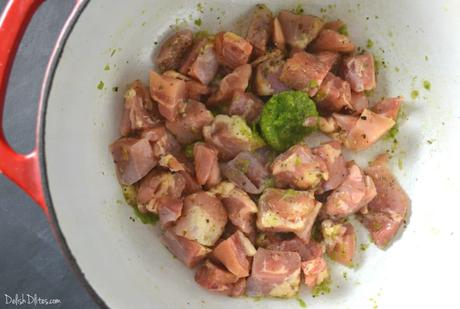 Add the tomato sauce, Sazon, cumin, bay leaves, bouillon cube, and the chicken broth.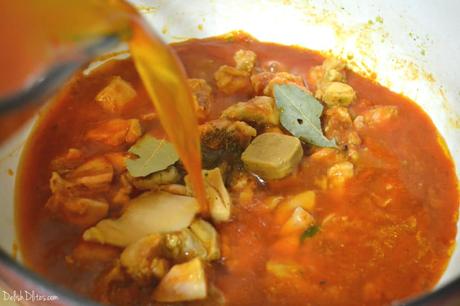 Add the cilantro and thyme to the pot, then bring the mixture to a boil.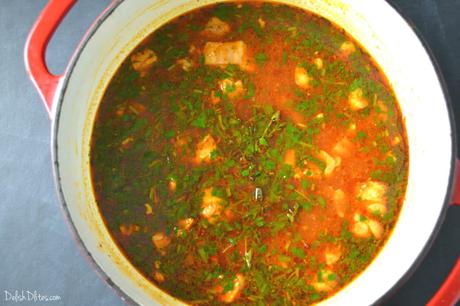 Add the rice and stir, then reduce the heat to medium-low and cover the pot.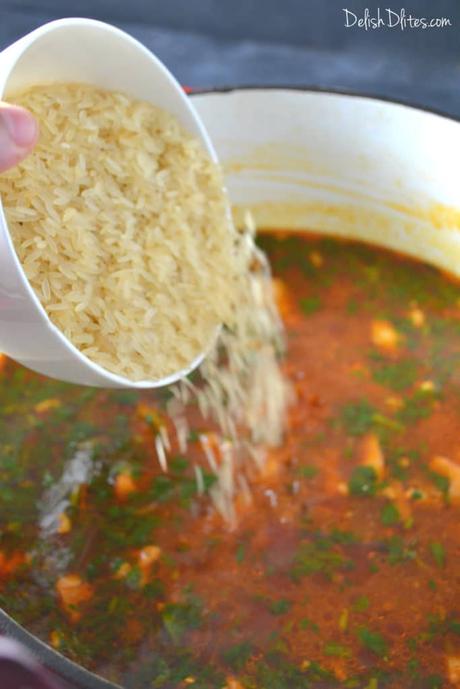 Cook the rice for 25-30 minutes, or until tender. Then, next the corn into the rice and cook for 5 minutes.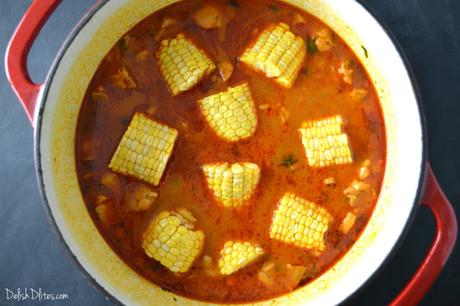 Once the corn is cooked, add the peas and stir to combine. Remove the thyme stems.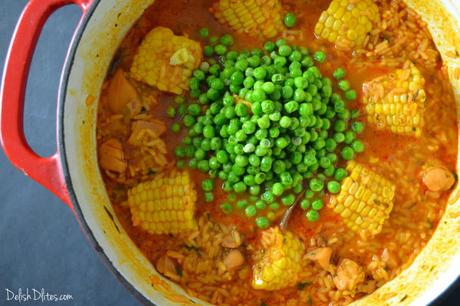 Serve the asopao nice and hot!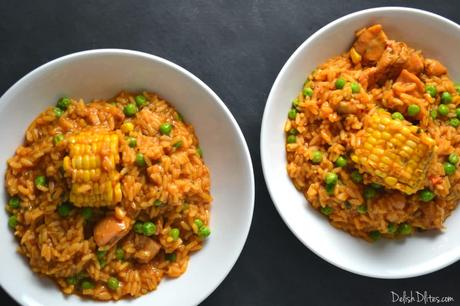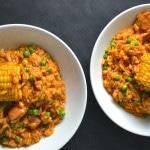 Asopao De Pollo (Puerto Rican Chicken & Rice Gumbo)