I thought it only appropriate I would introduce our ASK GWEN series with a post that's long overdue for an old friend who emailed & asked this question, "I'm living in Venice, Italy & have beauty surrounding me, but I really miss a green space like we had in Kentucky.  What can I do with my apartment terrace?  So, AJP, this is for you!
The friend I speak of grew up directly across the street from me.  We had an amazing childhood, free to roam & explore on foot or wheel (bike, that is) until sundown.  The two of us, along with another great neighbor friend, had so much fun summer after summer.  I miss those days, full of youth & spirit.  It was great to hear from her.
Below are some beautiful terraces to inspire you & get your wheels turning.  As an artist, this friend, will be able to launch a creative plan from these images & thoughts for certain.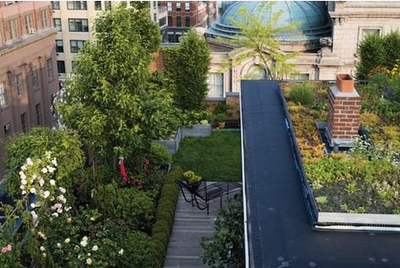 Obviously, green live things are really important to add to your terrace.
Can you say watering can?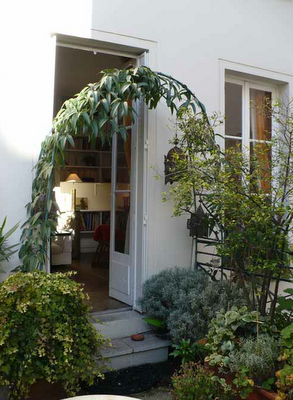 I love this arbor to walk through when entering your outdoor space.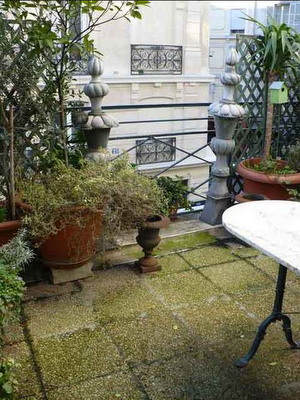 Some beautiful architectural elements would be a great start.  Just make sure the boys can't pull them over & hurt themselves!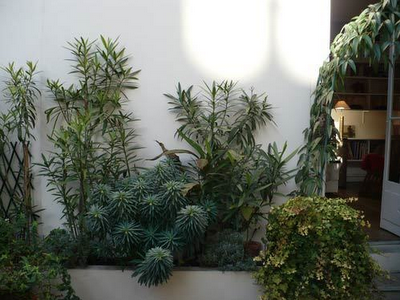 Love this planter up against the building.  It helps create a feeling of being surrounded by green & not just a wall blank with no statement.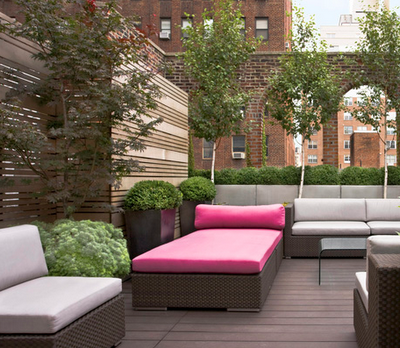 Pick your favorite color & add a splash.  I love this chaise.  It just makes me want to dive in!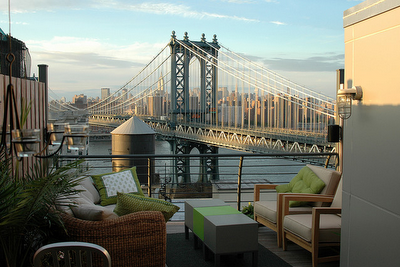 Center your seating on the best view you have.  It will make your terrace a desirable spot to hang.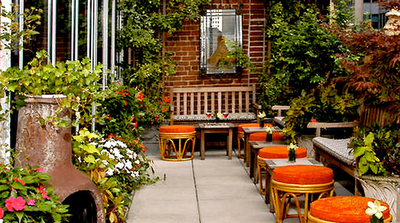 This is a cozy spot with lots of seating & I love the mirror hanging straight ahead.
This is the first of many ASK GWEN posts.  One of my greatest loves of the World of Blog is connecting with those I've never met & reconnecting with people I've known for a lifetime.  I have people email me with questions & this will be my sharing of the wealth.  If there is something that's on your mind & you think I could help solve, all you have to do is ask.  I'll select a question regularly, research it & post my findings.
Submit away!  I'll be waiting.
We'll talk soon.
Gwen
Images courtesy of Apartment Therapy, The Globe and Mail, Flikr & Remodelista