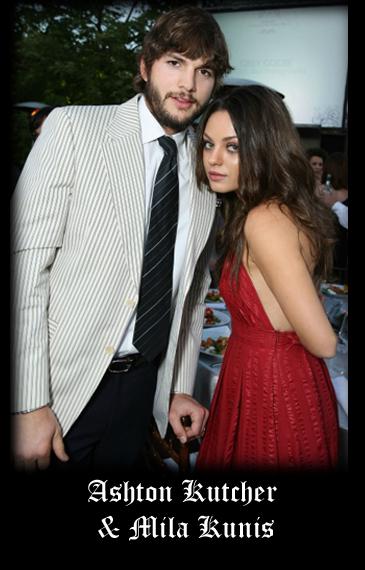 Guess the casual friendship between the '70s Show' stars have quickly moved on to be a serious relationship. It has been claimed that Ashton Kutcher is planning to Propose to Mila Kunis over Christmas.
The Hollywood stars, who have been friends for over a decade after starring in the'70s Show' together, have been dating for the last few months.
Initially the duo were rarely seen in public, but recently have been spotted frequently cuddling and kissing in public. 'Friends with Benefits' starring Mila and Ashton are yet to publicly confirm their relationship.
It looks like the Hollywood couple are so seriously in love with each other that Kutcher plans to propose to Kunis around Christmas. Sources close to the couple have claimed that the pair has "never been happier."Ashton, 34, apparently feels ready to settle down after his split with wife Demi Moore last year though the divorce is not yet finalized.
"Ashton and Mila are talking marriage. He's planning to propose at Christmas. They're moving fast but neither of them has ever been so happy," an insider told Heat magazine.
"Ashton wants kids and misses the security of being married", the sources added.
'No Strings Attached' star met his 29-year-old girlfriend's parents and both stars are convinced they have a long life together ahead of them. It seems the couple are quickly on their way to make the next commitment in their liaison.
The source added, "She's moved into his place in Hollywood. Mila says Ashton is the man she has been waiting for all her life and wants nothing more than to marry him."
"Ashton wants a new life with Mila. They know they've not been dating long, but as they've been friends for over a decade they feel like the timing is right", the source further stated.
Wow… What great news? Just can't wait to see the union of these lovebirds… And the engagement ring Ashton will be presenting to his princess – Mila Kunis.