Matt loves this time of year not only is it his birthday, its also our wedding anniversary and not forgetting Fathers day.
He was very kindly send some Asda fathers day gifts and he was like a little kid in a sweet shop.
The jumbo Fathers day badge was worn with pride as he sampled the bottle of Whitechapel Porter premium ale which has a hint of spice and chocolate.
I had a taste of his fudge, who can resist fudge, it was creamy and rather delicious, chocolate and ale flavor.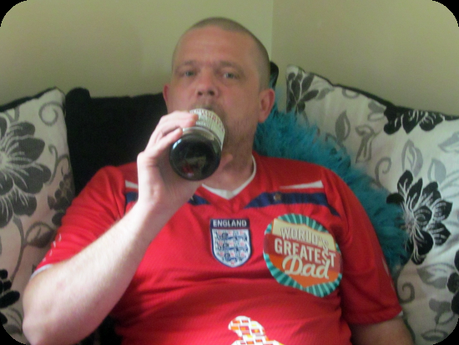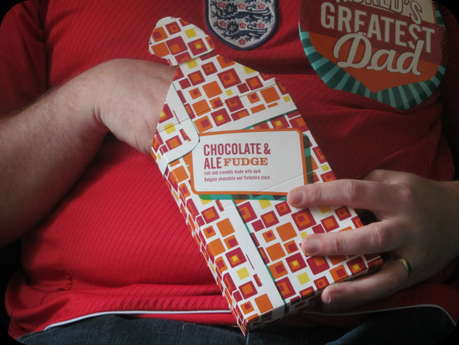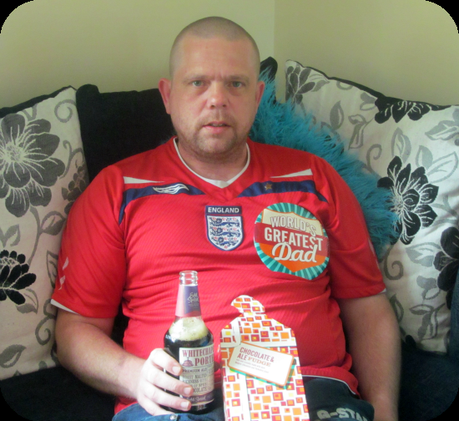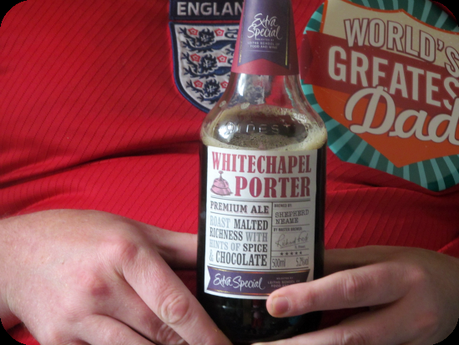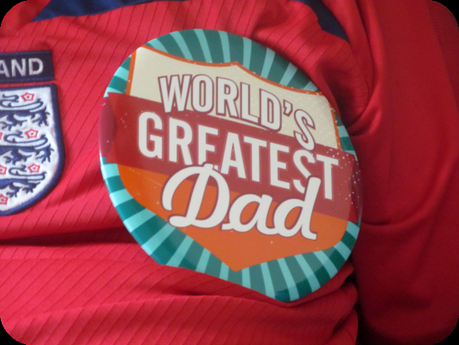 If you are shopping for fun gifts for dad then why not check out Asda fathers day gifts selection, there is something for every dad.
I have set Matt a challenge: On Sunday he must wear his Jumbo Badge for the full day, despite us attending a local community get together at the Cricket Club.
Will he be able to complete the challenge? Let me know what you think …