My wife and I have been taking a brief vacation in Aruba for 25 years now, always a welcome respite from cold/snowy Rochester in January. Over the years I have posted shots taken with various cameras; but, I have decided that my cell phone camera is all that I want to take along. The images below were all shot with my LG4 cell phone.
This is the obligatory shot out of the airplane window [the view always seems better when you are there].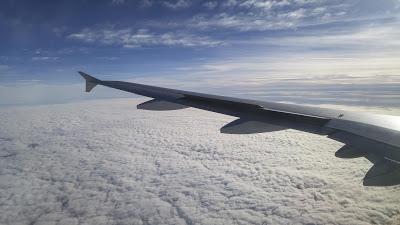 We have always stayed at the same resort, La Cabana, located in the so-called low-rise district, and adjacent to Eagle Beach. Occasionally, I will make it down to the beach at sunrise; here are a few shots from one such time.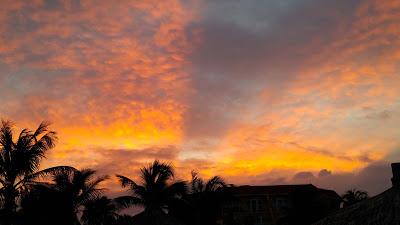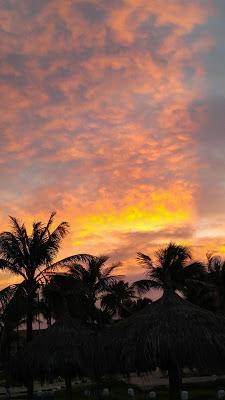 Shortly after sunrise there was still a full moon to enjoy. The beach is full of these huts, which are occasionally fought over [sad to say].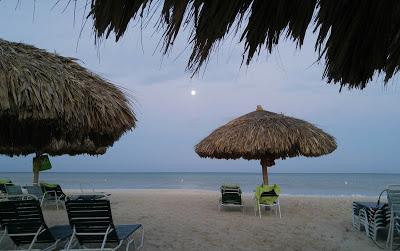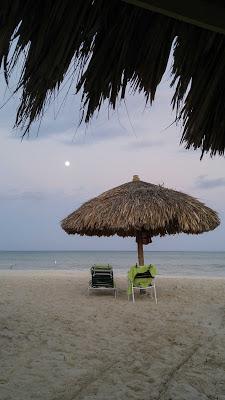 We always go in to the city, Oranjestaad, to walk around, [window]shop and take lunch. The harbor often has cruise ships docked, as well as all manner of smaller vessels.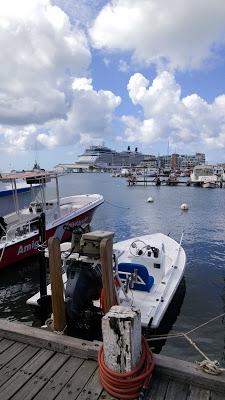 The Renaissance Hotel is located right in the hearty of the city. While there is much to see there, what fascinates me the most is their pool. The water level is right up to the side of the pool deck, and has a good view into the harbor.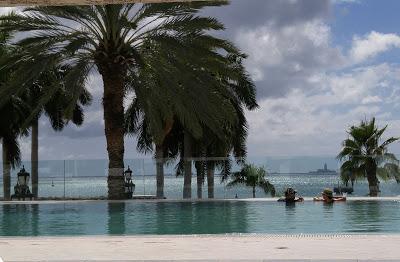 Sunsets are not always so grand, since it really depends on the clouds. Here is one shot taken from our balcony.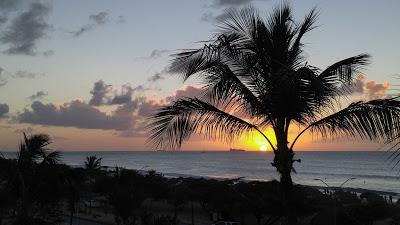 During the last several days of our trip, the water was way too rough for swimming, although some foolhardy individuals ignored the red flag warnings. I was a bit lazy in trying to capture impressive breakers hitting the shore; this is my feeble attempt to give a general idea of them.