Artisan Bistro is the restaurant inside the Ritz Carlton Boston, and I recently tried them with a great Gilt City Special they were offering! The dinner for two included two apps, two entrees, and a dessert to share.
          I started with the grilled oysters with grapefruit caviar and micro greens. These tasted just as good as they looked, and I loved the creativity of the grapefruit caviar!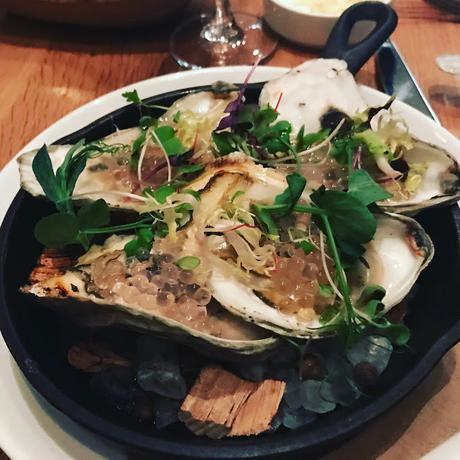 The fiance started with clam chowder, which was thick and creamy. It was such a generous portion he had to force himself to stop eating so he would have room for dinner! Thanks to the convenient labels on the menu, I saw that this was also gluten free and will definitely try it when I go back!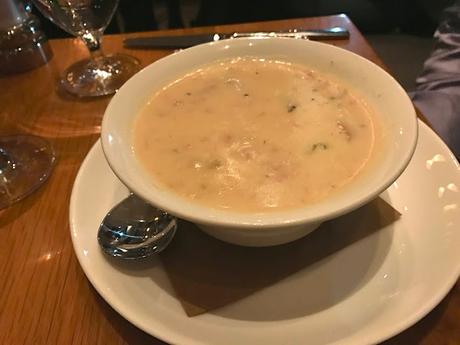 I ordered the steak frites as my main course, and the steak was cooked to a perfect medium rare. I appreciated that the herb dusted frites were served in a separate cast iron plate so that they stayed nice and crispy.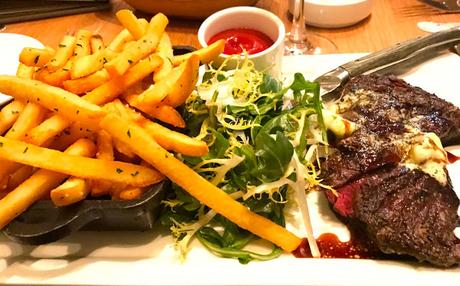 The fiance also enjoyed his seared George's Bank scallops with dill risotto, chard, and romesco.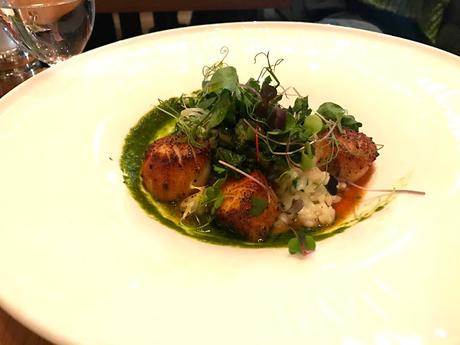 For dessert we shared the white coffee creme brulee, which was a delicious twist on a classic dessert, and so smooth and creamy!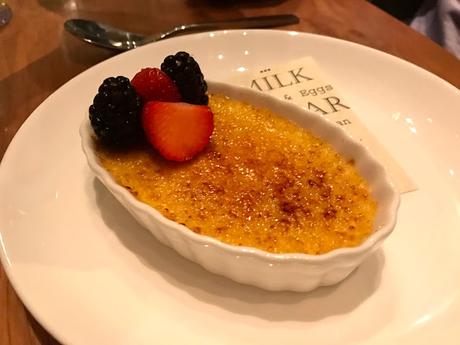 I also had an espresso shot, and loved the presentation in this fun mug!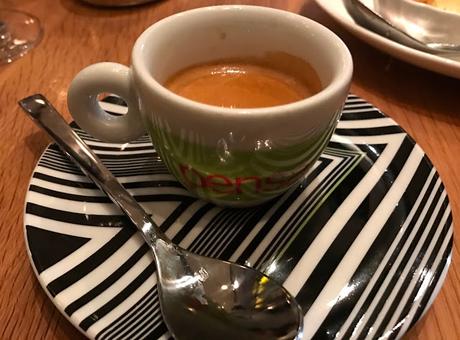 In addition to being very impressed by the creativity and care that went into each dish, we both appreciated the fantastic service. Our sever was incredibly friendly and accommodating with every table, making sure all guests had a great experience. I will definitely be back!