Art: Queen West Art Crawl by Celeste Ramos | Insider's Toronto - Toronto Travel Guide | Canada Travel Services
Fall is the season of art in Toronto: Art Toronto takes place in just a month's time and the whole city seems to be abuzz with excitement over the latest and greatest happenings in the art world. After all the fun I had on my Art+Spin experience earlier this month, I was all revved up for another art adventure and I found one in the shape of the Queen West Art Crawl.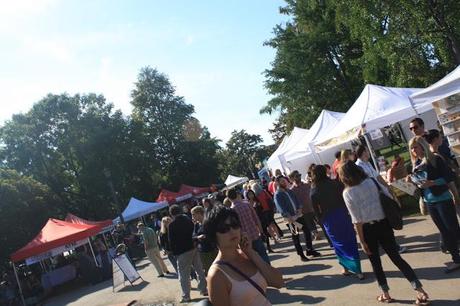 The Queen West Art Crawl originated as a one-day event back in 2003, but it has now blossomed into a weekend-long festival that takes place annually and attracts over 250 artists, craftspeople and sculptors to the city to participate in this one of a kind outdoor exhibition.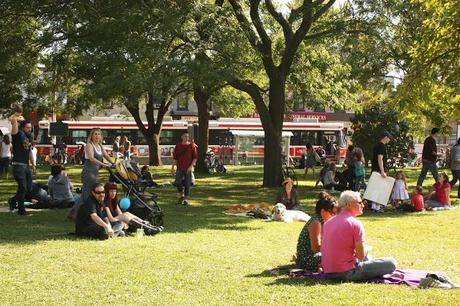 2012 is the Art Crawl's 10th anniversary and when I went along festivities were in full-swing. There were food vendors to sample delicious delights from, community booths stocking all sorts of local produce and products, and a special family-friendly Kidz Zone which I could tell was appreciated by the huge number of families out enjoy the city's art.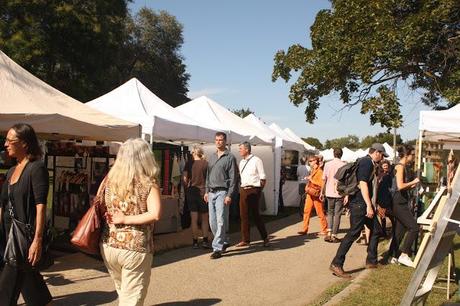 Live entertainment from the stage really made the day feel like a celebration of all things beautiful about Toronto's arts scene. Every artist I spoke to was delighted to interact with the public, answering every question thrown at them and taking the time to explain what had drawn them to create each piece.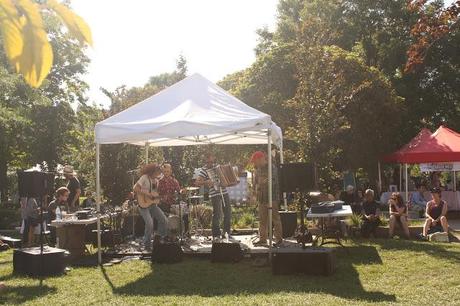 I was particularly drawn to Magdolene Dykstra, a sculptor who created unique, female ceramic sculptures.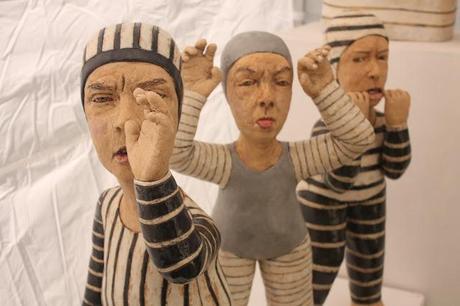 I also enjoyed browsing through the fabulous jewelry of the Happy Camper Collection from Jenn Luckas. This jewelry was all hand-made using natural stones, geometric shapes and natural materials such as acorns.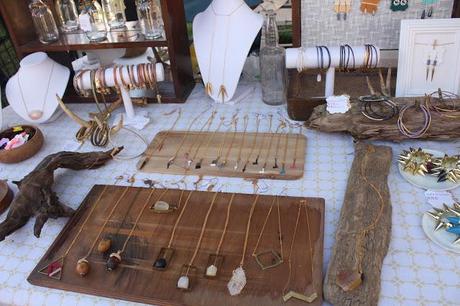 It was a delight to get the chance to speak to Ilichna Paz Morasky, who came all the way from Montreal to participate in the crawl. She has been an avid supporter and regular participant at the Queen West Art Crawl for a number of years and her passion for the QWAC was as beautiful as any artwork on display!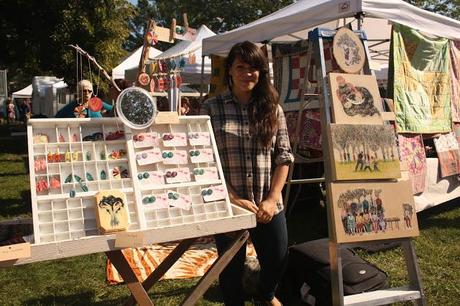 Many of the craftspeople at QWAC had Etsy stores of their own, but it was still a surprise to see the giant global online craft community with a stall of their own! They were selling some goods from some of their craftspeople, including designs by Wendy Gardham.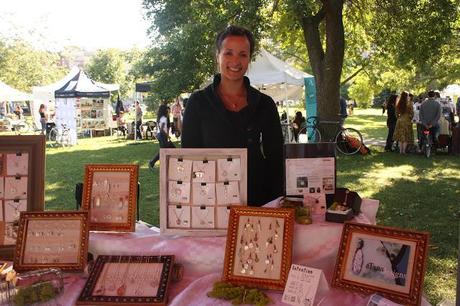 Walking around the stalls put me in a creative mood and thankfully the QWAC had plenty of activities and classes for my to sate my hunger for craft! The D.I.Y flower crowns class was fabulous fun, as were the tie dye and friendship bracelet workshops.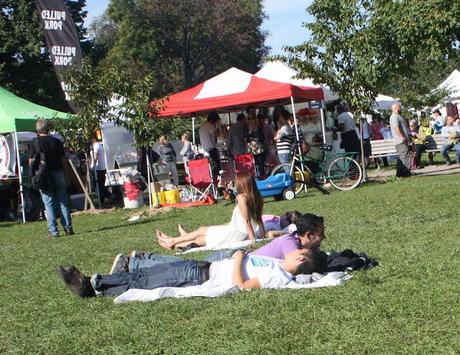 The Queen West Art Crawl was a fantastic experience that both educated and entertained. I came away inspired and I'm already looking forward to next year's event!
Event: Queen West Art Crawl
Where: Trinity Bellwoods Park and connect Queen West
When: End of summer 11am-6pm Saturday Sunday, see website for next dates
Cost: Free Event
Public Transport: 501 and 505 Street Car
Web: Queen West Art Crawl