A wee while ago I picked this lipstick up on the Debenhams website. I had been looking at MAC Morange but I felt that the color wasn't bright enough for me. At the beginning of this year I decided I wanted to wear bolder and brighter colours but was struggling to find something which I felt suited me and which I was comfortable wearing.
The first bright color is this beautiful Art Deco Dita Von Teese Lipstick in shade Bon Bon (607). I bought this online on a whim, for £10.39 with free delivery. I had no idea what the color would be like, or if it would be pigmented when applied.
My gamble did pay off! I find this shade to be much bolder than Morange.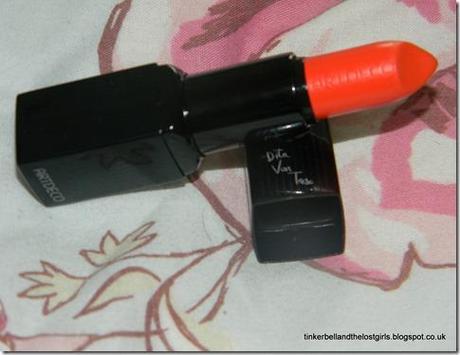 Bon Bon has great staying power and last hours, even when i'm doing plenty of talking, eating, and drinking! I find that it doesn't bleed, I don't have a matching lip liner so i'm wearing it without and I have yet to encounter any problems, I think i've been wearing it for about 2 months now!
I like that it's in a metal casing because it feels luxurious and I know that it's not going to get damaged if it falls into the bottom of my handbag. I also love that Art Deco is imprinted into the lipstick, I feel that this adds to the elegance of the lipstick.
I really wanted to be able to give one away because I love it so much, however I spent gages searching online to find it sold out everywhere. So if you do manage to find it, I suggest you snap it up!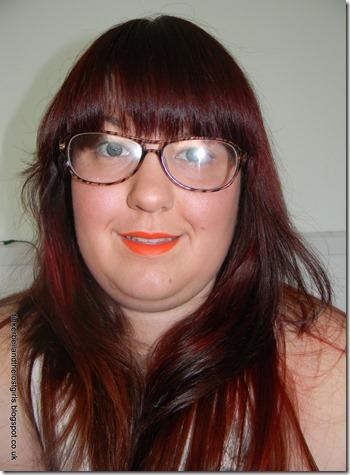 What do you think, is this a color you would wear?
Tink x