I came across these crochet vegetables by Jung-Jung a couple of years ago and I'm not quite sure why I haven't posted the pictures yet. I come back to them time and time again because I think they're so incredible. They must have taken rather a long time considering how fine the yarn is.
These are some of the most inspirational craft photos I've ever seen, I think it's safe to say craft in general, and more specifically crochet, isn't something just associated with musty grannies homes, 100% acrylic wool and disgusting designs.
This is so beautiful, detailed and artful, it really isn't just crochet anymore.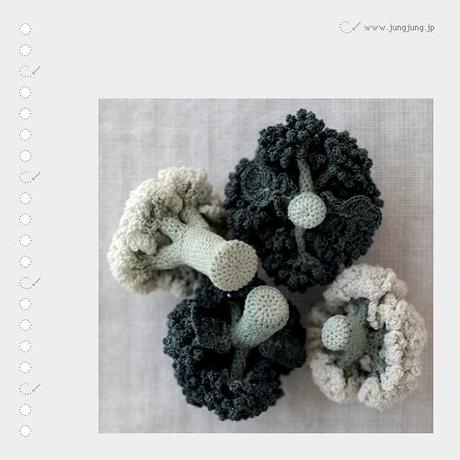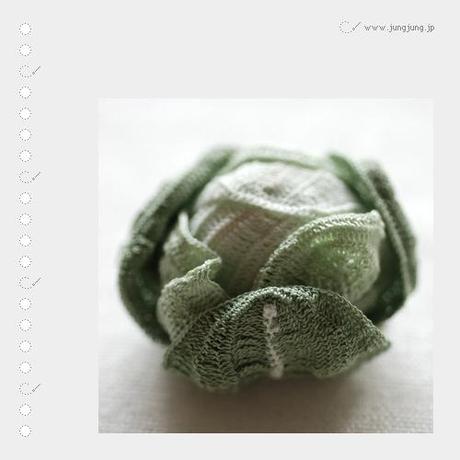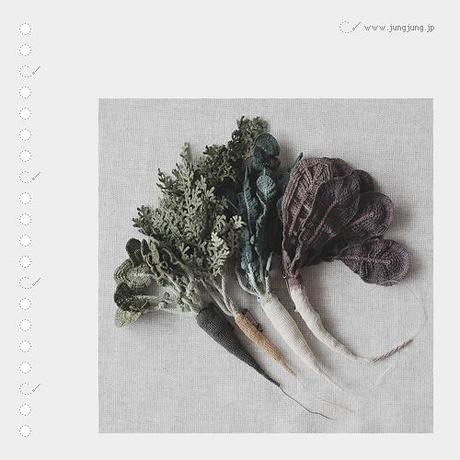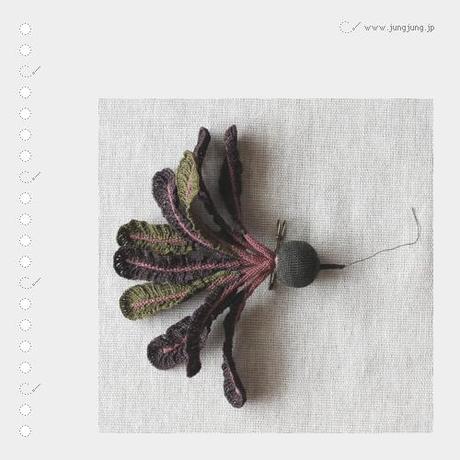 Jung-Jung used DMC 80 which is incredibly fine yarn, it's practically sewing thread. I've got some of this yarn stashed away and would love to try to make something similar. Now, to translate some of those patterns on the website... anyone?