Next weekend artists in the Northeast Minneapolis Arts District open their studios for their annual Art-A-Whirl spring art crawl. With over 700 artists in 14 square miles and more than 10 studio buildings, this area is a working artists district at the heart of the Minneapolis arts scene.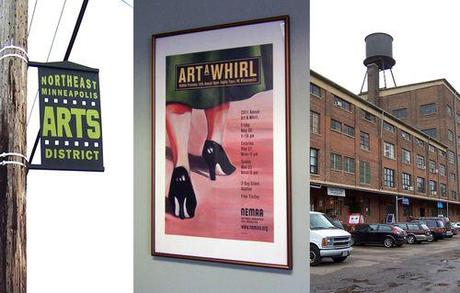 Art-A-Whirl is a great opportunity to gain free admission into the working studios of artists working in nearly every medium... including potters, tile makers, painters, sculptors, musicians, photographers, glass blowers, printmakers, and textile designers.  They showcase their art in warehouses, galleries, homes, storefronts and cafes. 
Highest concentrations of artists are in three buildings...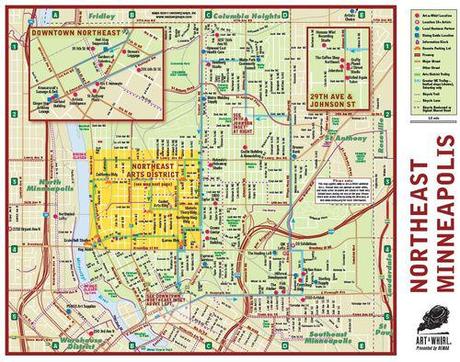 Dates and times for Art-A-Whirl 2011 are below. Trolleys will run between the major buildings Friday 5-8 and Saturday-Sunday 12-5.
FRIDAY, May 20th -  5:00-10:00 p.m.  
SATURDAY,  May 21st -  NOON-8:00 p.m.
SUNDAY, May 22nd -   NOON-5:00 p.m.
Northeast Minneapolis is a unique corner of the city known for its industrial and immigrant heritage. Today it is seeing a new influx from immigration, artists and a younger generation of home owners who have moved into the area for the opportunity to refurbish old homes and become a part of the Northeast neighborhood atmosphere.
Like many parts of the city, Northeast Minneapolis has distinct neighborhood segments within its larger definition including the trendy NorthEast district on the riverfront across from downtown Minneapolis with riverfront condos, restaurants and shops.
The Bottineau neighborhood is home of the Northeast  Minneapolis Arts Association. Housed in the California Building, it was a former grain mill which became the first art studio building in the area. Artists started renting studio space in the 1980s as they started transitioning  from the North Loop warehouse district to Northeast Minneapolis.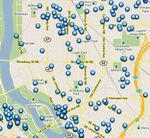 Click here to see homes currently for sale in Northeast Minneapolis, MN. (Please be patient while the link searches for the most current listings...pass your cursor over the dots on the map or scroll down for property information.) 
Sharlene Hensrud, RE/MAX Results - Email - Northeast Minneapolis Realtor
RELATED POSTS
Sunday's Site - Northrup King Building, Northeast Minneapolis
North Loop... one of the most unique neighborhoods in the city
Our Lady of Lourdes... oldest continuously used church in Minneapolis
Sunday's Site - Punch Neapolitan Pizza, Northeast Minneapolis
Sunday's Site - Nicollet Island
Sunday's Site - Minneapolis Riverfront, St. Anthony Main