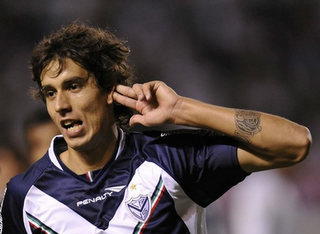 Velez Sarsfield's Ricardo Gabriel Alvarez

While there are many stars that are being observed during this transfer window, there are always a few hidden gems which catch the eye of some of the biggest clubs. Often these are late bloomers, players who have suffered an injury or have taken a bit more time to mature and grow.
Ricardo Gabriel Alvarez has attracted the interest of many clubs, most notably Arsenal and Inter Milan. Now, he is being lauded as the new Riquelme yet he prefers to be compared to Zidane, whom he idolized growing up.
While there are supposedly two clubs chasing the Argentine, Inter Milan certainly have the upper hand in signing the left-footed player. While Arsenal are certainly interested and have made their intentions known, Alvarez is more interested in joining the other Argentineans at Inter. Negotiations are still being held, and while the two clubs (Velez and Inter) have agreed a fee around 11 million Euros, the player has yet to give the last word on the deal.
But what type of a player is Alvarez? That's a pretty tough question to answer in itself. He can best be summed up as versatile and complete. While he is left footed, he is practically ambidextrous, and his tall and fairly strong physique allows him to play a variety of positions. He can play as a playmaker behind the striker or strikers, but can also be put out on the wings. His only problem might be that he never really defined himself in a certain position, playing wherever his club, Velez, needed him to.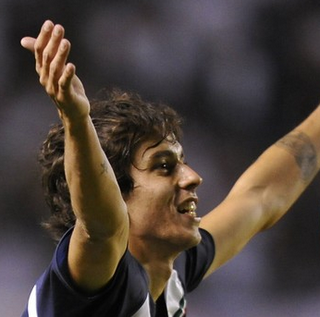 A question often asked when young South Americans are brought over to Europe is whether they have the maturity required to be a superstar professional. There are many risks buying a player, especially when they're young and they know they're good.
Alvarez has a fairly well developed sense of maturity though, especially after suffering some career threatening injuries when he was younger. The mental strength he needed to return from a torn cruciate knee ligament, and spend a season not playing is great, and it has helped round him out and make him a well-tempered individual.
Alvarez already training right now in the offseason, and he's ready to put in the effort needed to succeed wherever he goes. Whether he agrees to join the nerazzurri, or decides that his interests lie in the Premier League with Arsenal, Ricardo Alvarez will make an impact wherever.