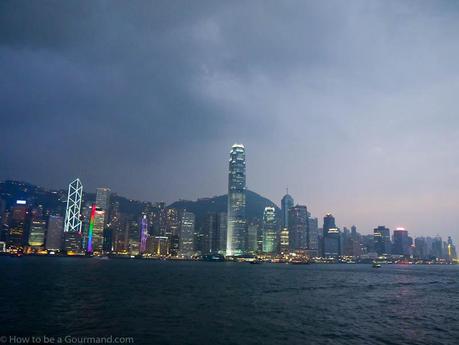 Hong Kong Skyline - View from TST
Guess what? An exciting new blog to recount my adventures in Asia! For those of you that know me, you will know that I am Scottish and was based in London and had a food blog based on my experiences back home but with an opportunity to live in Hong Kong, I thought it was time for a rebrand, so here it is, I announce the all singing and dancing "How to be a Gourmand.com" Ta-Da!
This blog will have a mixture of recipes and restaurant reviews and I would love you to participate when you can.
We arrived in the "City of the Skyscrapers" at the end of September 2011 but it has taken me this long to get this blog up and running.
Why you may ask? Well, the truth is, I've spent so much time discovering the city, trying to find accommodation and meeting new people, that I just haven't found the time! That in addition to Hong Kong being what feels like a 24 hour party city, I feel as if I am reliving my student years. My ability in recovering the next morning is quite another story and I often wonder how I managed it 15 years ago!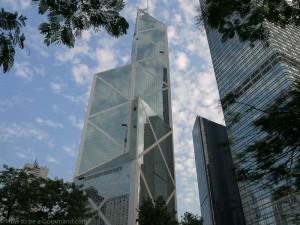 City of Skyscrapers - Bank of China Building
I do have a genuine excuse in that for the first few months we stayed in Serviced Apartments in Times Square, Causeway Bay which, although a great location, meant that "the kitchen" which comprised of no workspace, an electric hob and microwave forced us to eat out at the local restaurants or food forums. Result? I put on 3kg in the space of 8 weeks! Eek! This wasn't supposed to happen! It's also commonly understood that most locals eat out because it is much cheaper than buying ingredients at the supermarket and cooking at home. Most items are imported and attract a hefty price tag. I also had to discover, much to my despair, that if you own an oven in Hong Kong, you are very much in the minority!
Anyhow, I'm pleased to say that we have now settled in Discovery Bay, Lantau Island which is a 25 minute ferry trip to the main Hong Kong Island. We are right next to the beach and the surrounding area is dotted with hills and walking trails. Perfect for working off the extra calories!
Our kitchen is probably above average size by Hong Kong standards and while I don't own a conventional oven, as I would call it, we have settled for a "table top" oven which although is quite alien to me, seems to do the trick so far for the two of us!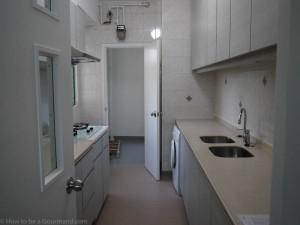 Our modest kitchen in Discovery Bay. Missing one oven!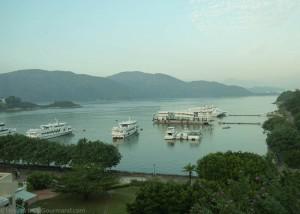 View from Apartment in Discovery Bay
Hong Kong is blessed with an array of cuisines from Cantonese to Vietnamese, Nepalese to Szechuan. I've tried a few already and I'm looking forward to trying so much more and sharing my experiences (the good and the bad!). Residents of Hong Kong and Macau are spoiled for choice when it comes to fine dining restaurants with both Amber and L'Atelier de Joel Robuchon already topping my list.
Now that we have passed quite a few of the festivities i.e. Halloween, Christmas, Chinese New Year and Valentine's Day, I should be able to focus more on my new blog. Stay tuned for more posts and thank you so much for taking the time to read this one!