Attention Beauty Lovers! I wanted to pop in really quick and give you a speedy review on an Aromatherapy Diffuser from TolietTree that was sent to me. Aromatherapy diffusers are so awesome and relaxing. I love essential oils and they can be used for so many things. I really love this diffuser because it is pleasing to the eye and I love that it changes colors. It seriously is so fun to watch. Keep reading to see my thoughts on this product. Do you own a diffuser? Let me know in the comments below!
About TolietTree Aromatherapy Diffuser:
This unique luxury design will stand out in any room you place it in. The rich bamboo frame and the frosted glass insert compliment each other well. Add your favorite oil to this diffuser and you can sit back and enjoy watching the color changing fog float from the glass container.
Ultrasonic vibrations turn water and essential oils into an ultrafine scented mist that will refresh any room in your home
Elegant bamboo and glass design.
LED light illuminates water with soothing red, green, and blue colors.
Auto shut off at low water level.
Water capacity: 1200ml
COST: $49.95…Currently on sale for 39.95!
My Thoughts: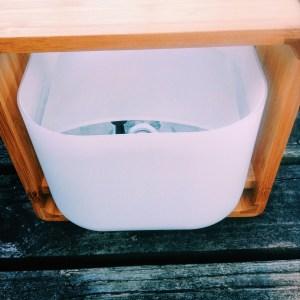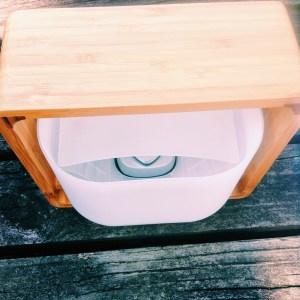 I am a huge fan of aromatherapy diffusers. Essential oils can help with so many ailments. They can also help you relax. I love how calming diffusers are and that they quickly fill the room with fragrance.
---
I love how calming diffusers are and that they quickly fill the room with fragrance.
Click To Tweet

---
The TolietTree diffuser was easy to set up and I love the design. It is very pleasing to the eye. I love the lines and the wooden accent. I really love the lights and how they change colors. It is soothing and just so beautiful. I love the automatic shut off feature. It is nice not having to worry about turning it off. It also lasts for a very long time without having to fill up again.
I am a huge fan of this diffuser and it is my favorite that I own. It is just stunning and the perfect addition to any room in your home. If you have been wanting to buy an aromatherapy diffuser, I highly recommend this one. It is also very affordable.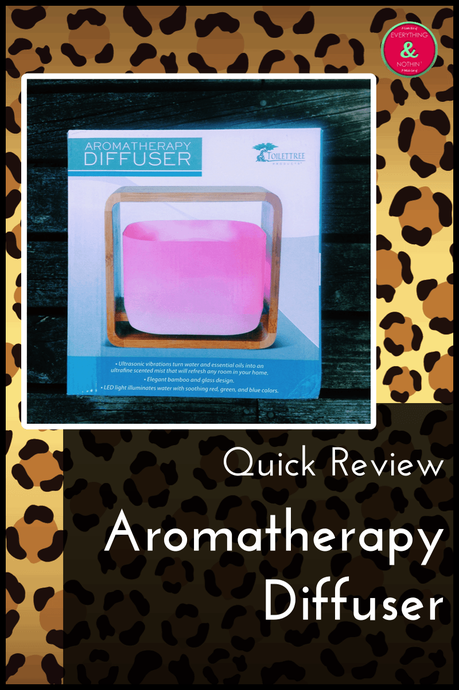 Enjoyed this post? Pin it to your Pinterest!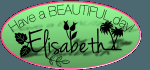 Disclaimer: I was sent this product for review. These are my honest thoughts & opinions. I did not receive any compensation, just the product to try.