Hello everyone,
We all know the important of sunscreen in our lives. Over the course of years due to global warming the weather has become so unpredictable. The harmful UV (Ultra Violet) rays of the sun do so  much damage to the skin. Let me confess honestly few years ago I was not even aware about sunscreen that much. Now that I am a blogger and increased awareness of products and what they do to my skin I am much more conscious and particular about applying sunscreen. Today I shall be reviewing my experience using the Blossom Kochhar -  Aroma Magic Aloe Vera Sunscreen Gel with SPF 20. Read my review to know more...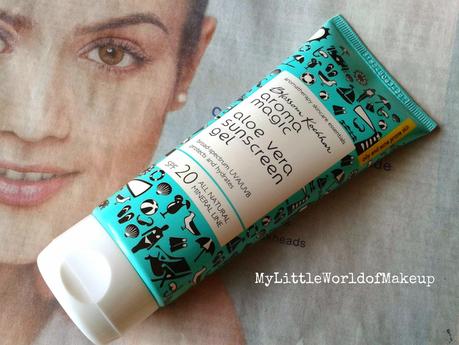 Ingredients
: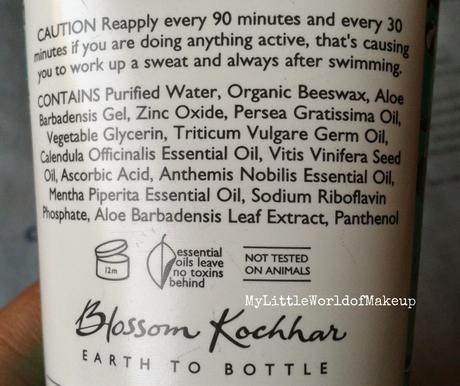 Price: Rs. 160/- for 50ml and Rs. 285/- for 100ml. Available online here and also in retail stores.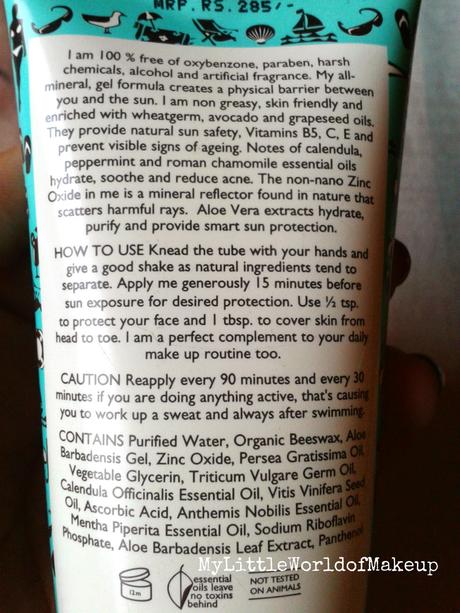 What does the brand say:
100 percent free of oxybenzone, paraben, harsh chemicals, alcohol and artificial fragrance

Provide natural sun safety, vitamins B5, C, E and prevent visible signs of ageing

Cucumber extracts cool, soothe sunburn and provide smart sun protection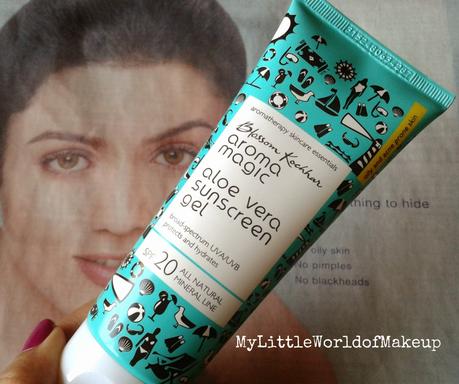 The packaging is so attractive. It is mint green in color and has printed icons on it which makes which remind you of the beach - how apt! All the information and instructions is printed at the back of the tube. It has a flip cap which is  white in color. The packaging is opaque hence it is difficult to know the quantity remaining. It is travel friendly for sure and does not leak which I like. The cute packaging will attract many for sure.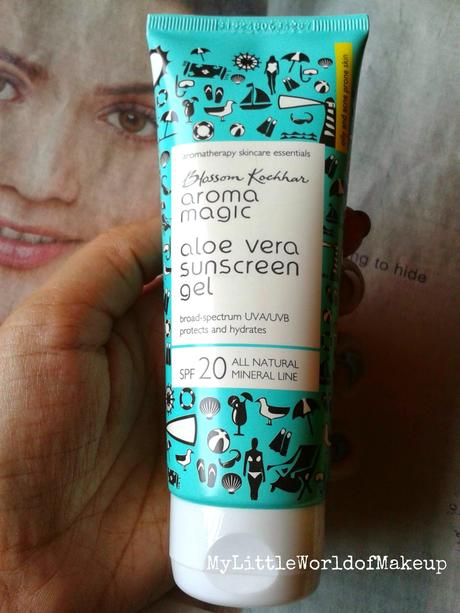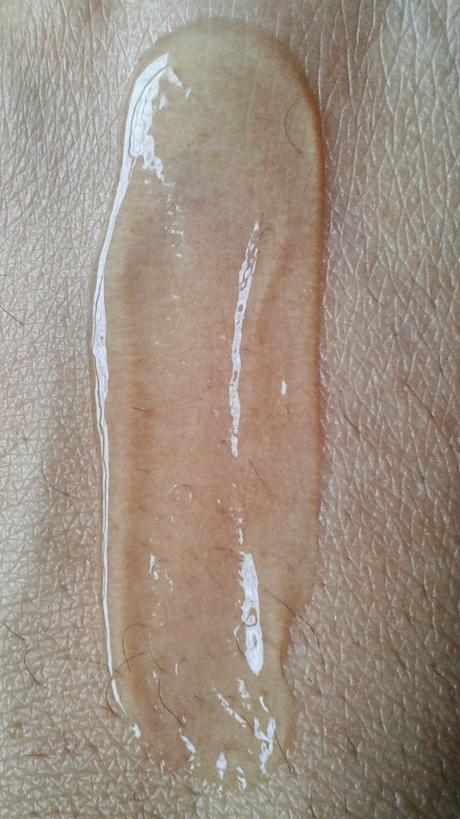 Applying sunscreen is a must even if you stay indoors? Yes you heard that right. The tubelight in your house, your LCD computer screen also do emit harmful rays. So what better than to get protected by this sunscreen which is so apt for summers and whole year around for oily skin. If your skin is oily you would know how difficult it is to find one which does not make the skin look like a frying pan. I would say this is the one for you then. It is a gel based sunscreen with the goodness of essential oils and natural ingredients. It smells mild and floral- nothing overpowering. It seeps well into the skin and does not leave a sticky residue behind. Aptly named a gel it truly is. It gives good protection in the sun when outdoors and even at home. You are supposed to reapply every 90 minutes as per instructions on the tube. It can easily be used prior make up as it is non sticky. With all the natural goodness and the fact that it is not greasy makes it perfect for me to use it now in the summers on a daily basis.I only wish the SPF was bit more nonetheless a great product.
The Good:
Easily available
Inexpensive
Cute & adorable  packaging
Non greasy
Absorbs well into the skin
Gives good sun protection against UVA/UVB rays.
Contains SPF 20
Smell is mild and not overpowering.
Hydrating
Apt for oily skin and for summer months
100% natural ingredients
Cruelty free
Travel friendly
The not so Good:
Sun protection should have been a bit more
Rating: 4.4/5
Aroma Magic Aloe Vera Sunscreen Gel is the perfect sunscreen for oily to combination to sensitive skin and more apt for summers when the skin turns oily and greasy. Hence I highly recommend this product to everyone. 
I hope you found this post helpful  & informative. Please leave a comment below with your inputs. As much as I want to visit everyone's blog it is getting so difficult due to lack of time it is not possible but I will try my best. New bloggers/visitors may leave their blog links for me to check out.
Until next time.. Drink lots of water and apply sunscreen :D

P.S: The product was sent to me by the brand for consideration but that does not affect my honest opinion of the product.