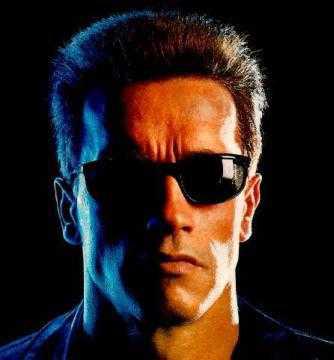 Its official, Arnold Schwarzenegger is coming back to a theater near you.  Ever since his last days as the "Governator", many people expected he would return to doing films, which is what made him famous.  Unfortunately for Arnold right when it seemed he had a few film projects lined up including his re-entry into the "Terminator" series, his scandal broke and ended with a divorce to his longtime wife Maria Shriver.  During this scandal Arnold announced that he would put everything on hold for the immediate future giving him time to clear up his mess and finalize his divorce.
Well now it seems Arnold is ready to get back to work as he has recently been in talks with a director, maybe as an attempt to get his mind off everything negative going on around him. The LA Times states:
"The director Schwarzenegger was said to be meeting was Kim-ji-Woon, helmer of the western "The Last Stand," to which the former governor had been attached before the love-child scandal hit. On Monday his representative confirmed that a deal was completed just a few days ago and that Schwarzenegger would indeed make his return to acting with Kim's film. It will be Schwarzenegger's first significant part since "Terminator 3: Rise of the Machines" in 2003."  See the full article here.
The big questions here though are, is it too soon to be doing films? And will the audience have a negative reaction 
after his scandal
, impacting him at the box office?  Only time will tell obviously, but it seems that since this scandal broke to when this film will actually be in theaters (probably within two years) will give him enough time to either win back fans, or have it completely in the back of their minds that they are just eager to see Arnold doing what he does best.
Sources close to him say, "Arnold wants to be back on a set making movies, make no bones about that. He wants to put this chapter of his life behind him, and make hit movies," What do you think?  Does this make sense from a PR standpoint, or is it still too early?
Sources:
http://latimesblogs.latimes.com/movies/2011/07/arnold-schwarzenegger-last-stand-new-movie-acting-comeback.html
http://www.radaronline.com/exclusives/2011/07/arnold-schwarzenegger-return-acting-finalize-divorce