They are uncontrollable…
They are monsters…
We should have just taken the whole week off…
This week is a waste…
These are just a few of the statements that one may here this week in schools across the US.  But only if you were a fly on the wall in a classroom while students are at art, in the stair wells, and walking the hallways at the end of the school day.
It all seems logical… there is a holiday at the end of the week…they get to wear costumes…when they wear costumes they act like someone else(usually a demonic version of themselves)…they get to eat a ridiculous amount of candy…we could go on and on with excuses of why and how it is just too hard to teach this week.
…BUT…
I completely disagree.  In fact these types of weeks are my absolute favorite.  All of a sudden our small world is charged with energy and we have the ability to harness that energy if we choose to.  Instead of ignoring the upcoming holiday, until the very last second, let us embrace the process.  In my room we have always taken these times as opportunities to work on our communication, leadership, and team building skills.
Every holiday we create a committee of students who divide and conquer all aspects of a party/holiday.  They must be willing to meet together during recesses to help plan.  They must also be willing to collect data to help make decisions.  In the lower grades I have taught I still have the same process and committee it is just much more simplistic.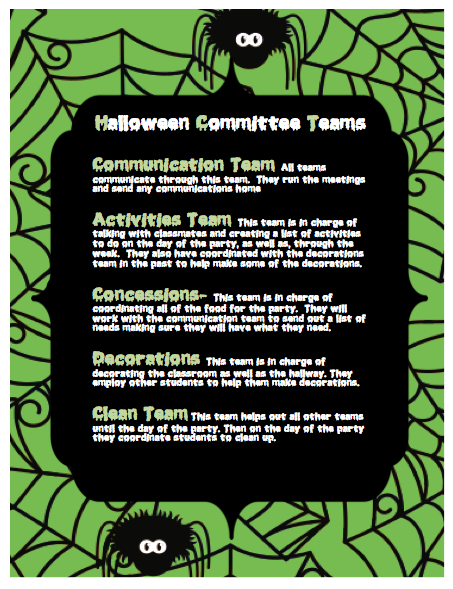 Example Letter from the Concessions Committee…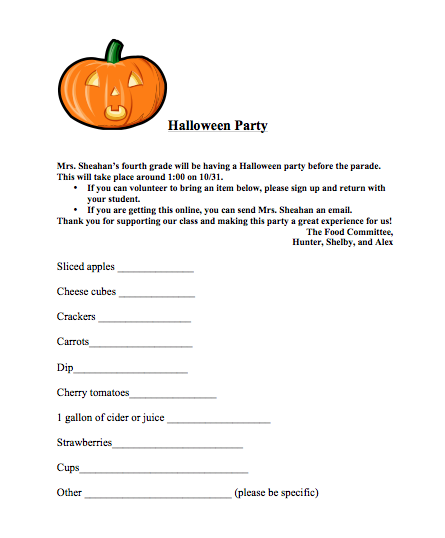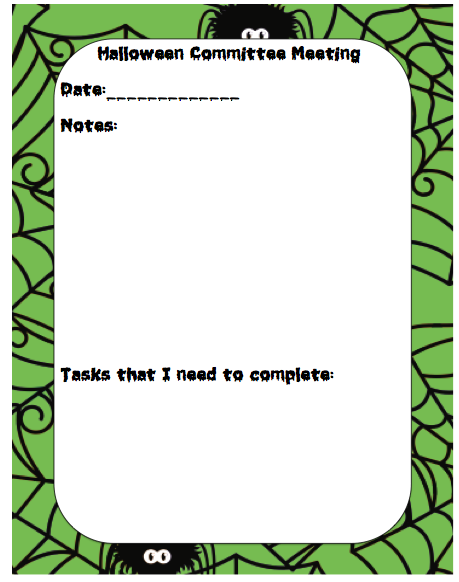 So why not embrace their excitement and use it to teach teamwork and leadership skills!
Empower them to use their sugar buzz for good, not evil!
How do you handle these types of weeks in your classroom?  We would love to hear from you!