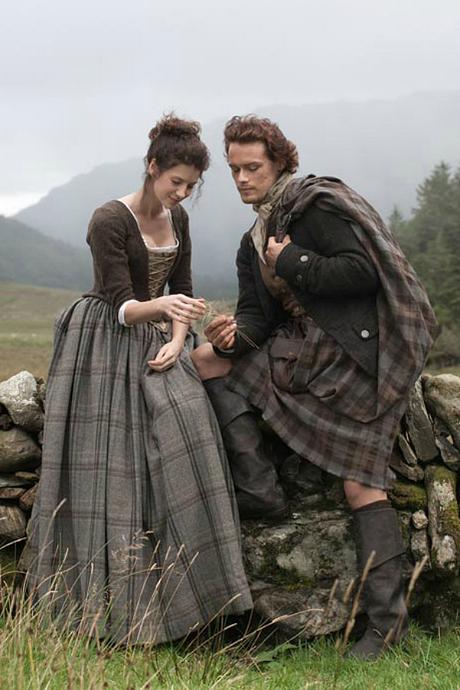 So, why have I just only now found Outlander on Amazon Prime? The recovery was so shocking that I had to binge-watch all the available episodes. And now I cannot wait for a new episode to be added every Sunday as I am utterly and completely hooked on this time-travelling saga. Outlander is based on the bestselling book series by Diana Gabaldon and the tv-series airing on Starz in the US has been a huge hit.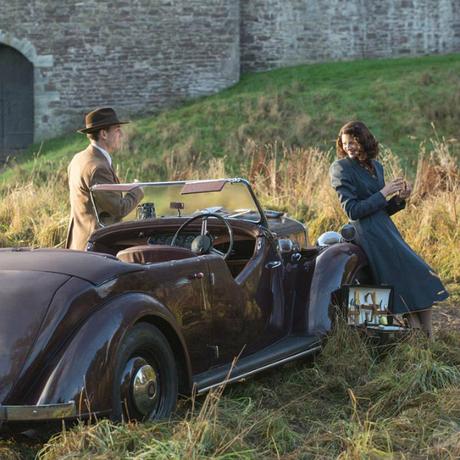 The Second World War has just ended and a combat nurse Claire Randall (Caitriona Balfe) and her history enthusiast husband Frank (Tobias Menzies) are united after being apart for five years. They decide to take a 'second honeymoon' in the spellbindingly beautiful Inverness, Scotland to catch up with their marriage and – each other. All is going well, but then things take a strange turn when after witnessing a pagan ritual at Craigh na Dun Claire touches an 'enchanted' stone and is transported back in time to 1743 when the Jacobite rebellion was roaring in Scotland.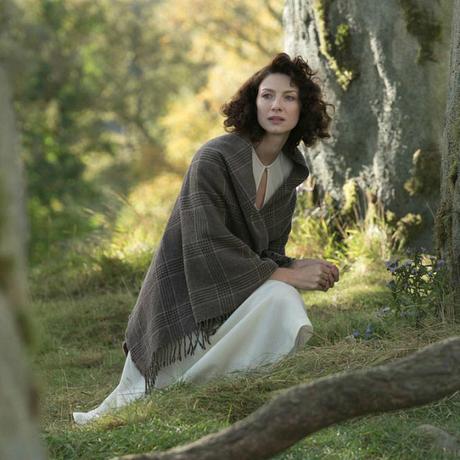 The Highlands in 1743 were completely different from the post-WW2 Scotland with much more violence and much more danger to a single lady. And Claire does immediately get into danger as she happens to wake up in the middle of an altercation between the redcoats patrol and Scottish clansmen. On top of that Claire has a very uncomfortable meeting with Captain Jack Randall of the British Army aka Black Jack. Black Jack is the purest of the evils and just happens to be Claire's 'real' husband's ancestor. By no means is this the last time we see Black Jack and his evil ways.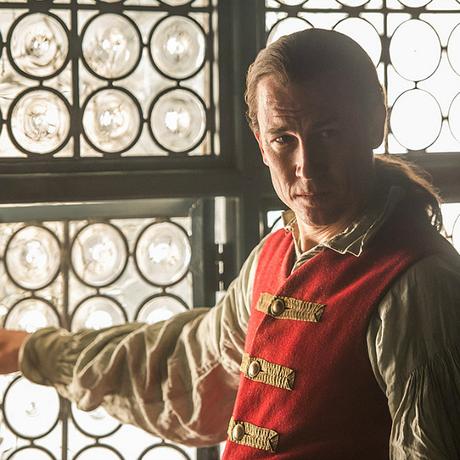 But no time to worry as luckily Claire gets rescued from the redcoats by McKenzie clansmen and finds a strapping Scottish Highlander Jamie Fraser (Sam Heughan). And here the second love story begins.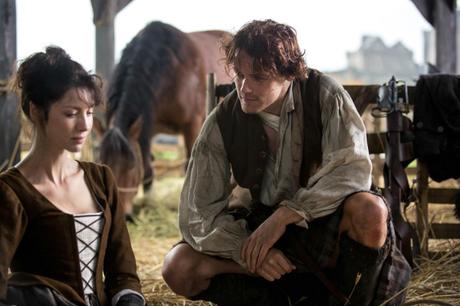 With spellbinding Scottish scenery and enchanting love story no wonder Outlander has been a hit and had me hooked from the beginning. All props to Claire for surviving and looking gorgeous in the extremely muddy and harsh Scotland. I would not have lasted a day! Even with a gorgeous and heroic Highlander by my side… Outlander like Game of Thrones is taking place in violent times. Even though it's not as violent as GOT nor is the sex as explicit there is a lot of both. Outlander has stayed faithful to the books by airing its most controversial scene to date in Episode 9: The Reckoning with a bit added Fifty Shades of Grey flare.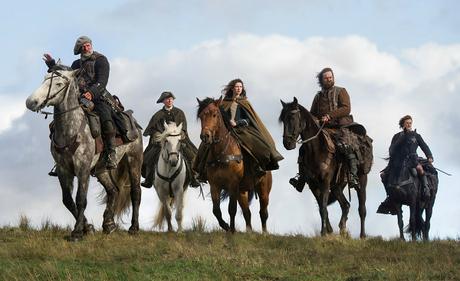 Outlander might feel a bit slow in the beginning until Claire and Jamie get together and things hot up. But it is so worth watching! It's also a very interesting love story of a woman torn between two marriages and two lives. Will Claire stay in the 1743 Scotland with her young husband Jamie or will she return to her original husband Frank as the folklore tells?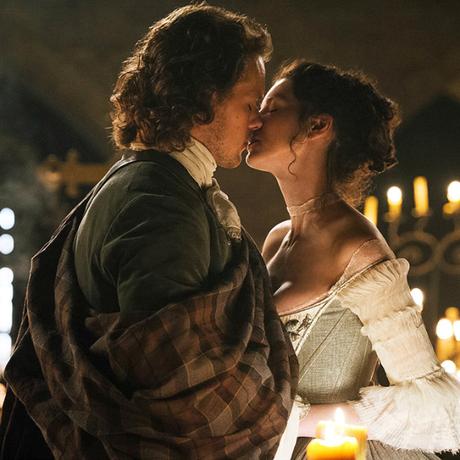 Check out the trailer for Outlander here and get hooked:

Catch Outlander on Starz in the US and exclusively on Amazon Prime in the UK.
Photos: Starz