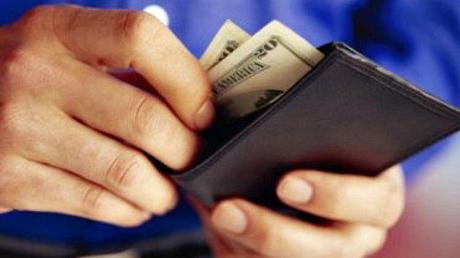 Many times, despite earning handsome salary, one has to face a lot of financial constraints by the time a month comes to an end. This usually happens when money is not spent wisely. When a person spends recklessly without giving heed to basic necessities and any emergency that may occur, he or she faces severe money crunch. If you are facing such a situation periodically, it seems that you need to re-evaluate your spending pattern. Identify various areas where you are spending heavily.
Dining out every now and then
Many people, especially youngsters who have just started earning love to spend money on elaborate buffets and stylish dinners. Visiting a posh restaurant for dinner is considered as a style statement and they never hesitate to splurge on their hard earned cash to make an impression on other people. If you are involved in such an activity, you need to put a stop to this activity. Instead of going 3-4 times for dinner, you can go just once or twice. This way you will be able to save a lot of money.
Limit your expenses on packaged food
Many people are heavily dependent on packaged food or ready to cook meals. Instead of depending on such meals, it is good to shop for groceries once in a while. This will not only help in saving some money but will also prove good for health. These groceries can be purchased once in a while and cooking can be treated as a stress relieving and enjoyable exercise. This way, cooking will not seem to be a chore.
Buy in bulk
Bulk buying is another way of spending money in a wise manner. This will help in saving few bucks on the things you have to buy anyway. When buying in bulk, care should be taken that only those things are purchased that do not perish easily.
Cultivate a habit of making your own coffee
Instead of shelling out money on coffee every morning at a famous coffee shop, it is best to buy an affordable coffee machine and brew your own cup of coffee every day. This is another way of saving money. Buying a hot cuppa every day is not a wise way of spending money.
Cook your own lunch
Instead of frequenting a restaurant everyday and buy expensive lunches, cook your own lunch. Just whip something simple which is not only nutritious but also sumptuous. You will avoid burning a hole in your pocket this way. You will also get to eat healthy meal.
Set goals for yourself
In order to avoid reckless spending and ensure that you spend your hard earned money on right things, you need to set goals for yourself. These goals will help you avoid making mistakes when it comes to spending money. Start saving money for emergencies. Go for SIPs that will help you to save money.
All these factors can help in ensuring that you are spending money only on right things.