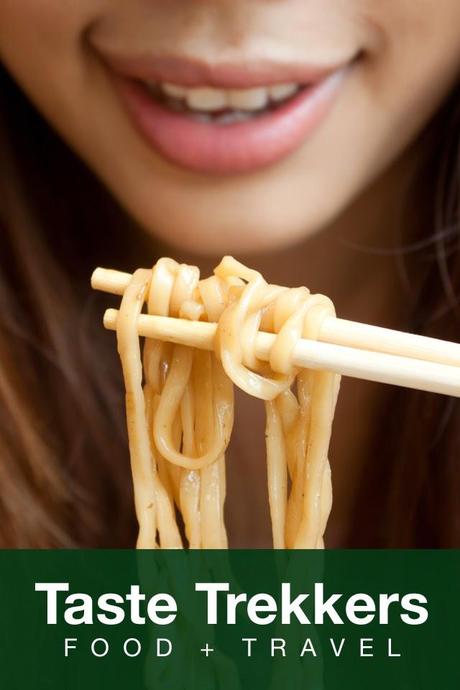 Have you ever planned a vacation around food? (Yes.) Do you enjoy attending events where you can eat, drink and be merry? Yes. Ok then. Read on......
Founded in 2013, Taste Trekkers is the nation's leading food tourism website providing travel tips and local food recommendations to thousands of traveling foodies around the globe. Geared toward people who plan their vacations around food, Taste Trekkers offers curated advice from culinary experts in the form of its Find Dining Podcast, Food & Travel Blog, and its nationally celebrated Food and Travel Expo. And lucky us, they will be in Providence Friday October 3rd to Sunday the 5th! 
I attended this amazing event last year and I cannot say enough good things about it. Rubbing elbows with our small state's top chefs,learning more about foodie vacations,  eating and drinking delicious food and beverages from local establishments and did I mention stuffing your face for delicious food? 
Don't believe me? Watch this short video from the event last year!
There is a whole weekend full of events that all of you can attend. Foodie Day is simply an amazing event. The event will take place at the iconic Biltmore Hotel in Providence. Ride the elevator all the way to the top floor to the Grand Ball Room and you are off to foodie paradise. Tickets for this event and the scavenger hunt can be purchased at the link below. 
Lucky for all of you amazing readers I have a pair of tickets to give away for Foodie Day AND the Scavenger Hunt! To win, post a comment below or tweet "I want to win tickets to @tastetrekkers Foodie Expo @tiniest_bean."Winner will be chosen Thursday 9/25.  
TICKETS:
( Event is 18+)
Tickets can be purchased at https://kiosk.eztix.co/kiosk/30437.
Complimentary tickets for Industry Day can be requested at http://tastetrekkers.com/industry-day-tickets/. 
• Industry Day: (Sold Out)
• Foodie Day ($50, $65 day of)
• Scavenger Hunt ($10, $5 with Saturday ticket)
For a full schedule of events for Saturday Click here!