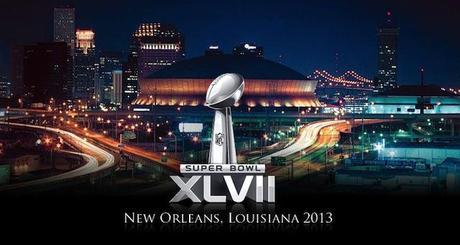 It's that time again. Time for the most important viewing event of the year. The Super Bowl.
Over one hundred million people watched the Super Bowl game in 2012. But did they tune in for the game? Or just for the commercials?
The fact is, Super Bowl commercials have become a highlight of the big game. Every year there are more and more ads that are talked about for days, weeks, even months after.
Last year's commercials were a feast of awesome creativity. If you want to watch them again, click here – Ad Age has complied all the 2012 ads online for your viewing pleasure.
2013 Super Bowl Advertisers
Obviously producing and airing a TV ad during the Super Bowl is only for that rarified group of deep-pocketed companies that can afford the price tag. To give you an idea, a 30-second ad spot for the 2013 Super Bowl costs about $4 million dollars, and some coveted spots are selling for even more.
Companies that have confirmed their intent to advertise during the big game include:
Coca-Cola
Anheuser-Busch InBev
PepsiCo.'s Pepsi and Frito-Lay divisions
Audi of America
Hyundai/Kia
Cars.com GoDaddy.com
Nabisco/Oreo
Mercedes-Benz advertised during the 2011 Super Bowl, but dropped out in 2012. For 2013, MB absolutely intends to advertise. You see, Super Bowl XLVII airs February 3 at the Mercedes-Benz Superdome in New Orleans. When your name's on the venue, it kind of makes sense for MB to buy some ads. Talk about integrated marketing!
Integrating Social
And speaking of integrated marketing, it has become a no-brainer for Super Bowl advertisers to use social media to complement their multi-million dollar national advertising investments. In fact, experts predict that 60 percent of Super Bowl viewers will be using some kind of wireless device during the game. Social networks are particularly popular in the coveted demographic of 18-36 year olds.
The statistics confirm the importance of global brands embracing the value of social media—but also highlight the need for smaller companies as well as B2Bs to integrate social strategies into their overall marketing mix. Why? Well, along with increased consumer use of social media, business users are more and more likely to turn to social media when it comes to their purchasing behaviors. And if you don't have a presence in the online channels that your customers check out, they may very well turn to your competitors who are there.
Check back after the Game for our thoughts and opinions about this year's advertisements.