Ardbeg Supernova 2019 is on the scotch review block today. I consider myself fortunate. Thanks to a combination of LAWS, luck at the liquor store, generous friends and press samples I've been able to try every Supernova release. I've purchased as many of them as I've been fortunate to get and continue to enjoy them to this day. I've yet to have one I hated.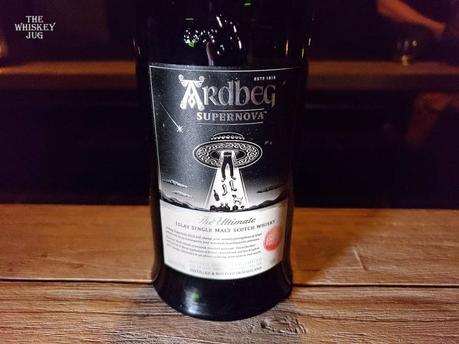 Having tried, though not reviewed, all of them I can say that I'm liking them less and less year-over-year in comparison to each other. In comparison to whisky available in the general market it's still quite good, but none have floored me like the first one did. But that's a tale as old as time.
Ardbeg Supernova 2019 Review: Details and Tasting Notes
"This year's limited edition bottling, Ardbeg Supernova 2019, will change your sensory perceptions of what whisky can be. A heavily peated Ardbeg of stellar proportions, this dram is an abduction of the senses.

Enter into realms of sweet treacle toffee, navigate thick clouds of aniseed, menthol and soot, before finally re-emerging through a dense nebular of peat and smoke. Whisky will never be the same again."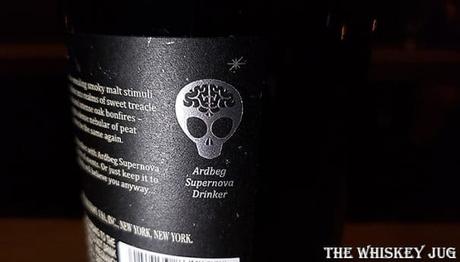 Details (price, mash bill, cask type, ABV, etc.)
Region: Islay, Scotland
Distiller: Ardbeg
Mash Bill: 100% Malted Barley
Cask: ex-Bourbon
Age: NAS
ABV: 53.8%
Cask Strength | Non-Chill Filtered | Natural Color
Batch: 2019
Price: $200*
Tasting Notes
EYE
Honey
NOSE
Malt, vanilla, minerality, smoke, graham, herbal, honey, saline and coastal notes.
PALATE
Malt, vanilla, minerality, smoke, orchard fruit, vanilla taffy, honey and saline.
FINISH
Long -> Smoke, malt, minerality and fruit.
BALANCE, BODY & FEEL
Good sense of balance, full body and crisp light feel.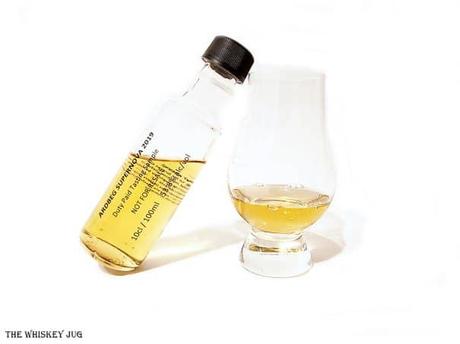 Ardbeg Supernova 2019 Review: Overall and Score
Aroma is crisp and clean, carrying a profile that reminds me of a bonfire at the beach; Palate has more of a saline kick, but hits the same minerally and lighter sweet notes that make this so interesting; Finish is my favorite part melding the malty, sweet and minerally notes together.
While I did like like last year's a bit more and the year before's a bit more and so on, I'm still enjoying the hell out of this. It's tasty, it's inviting, it's crisp, it's complex and I wanted to pour another glass when mine was empty – so I did. Ardbeg Supernova 2019 is a whisky that's easily enjoyed and I'm glad I got to at both a Southern California Whiskey Club meeting and at home.
SCORE: 4/5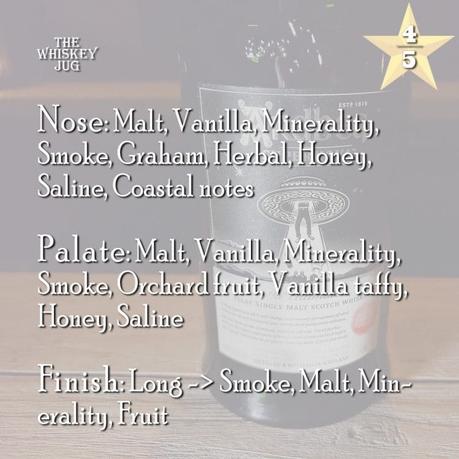 Ardbeg Supernova 2019 Review
$200
Overall
4
Nose

(4)

Palate

(4)

Finish

(4)

BBF

(4)
Sending
User Review
0

(

0

votes)
Comments Rating
0

(

0

reviews)

Ardbeg Supernova 2019 Review Summary
Heavy and rich with crisp fruity and soft dark sweets paired with earthy smoke it's a delightful dram.
'''