Watching fish swim is therapeutic. Studies have shown that it will reduce anxiety and increase creativity. My all time favorite spot is the Monterey Bay Aquarium; I'm really not sure how many times I have been there..
Well, it is not so realistic to visit an aquarium often, but there are a few ways to bring in an aquarium into your own home. I have a few examples where you will see large built-in's that look amazing but are not easy to manage and the self-cleaning Aquafarm Fish Tank from Uncommon Goods. I received this complementary fish tank to review and I'm loving it! I still haven't decided where to place this -- it is moving from my kitchen counter-top to my desk to my living room!
I would like to share a few pictures taken at my home. Aquafarm arrived intact in a nice box. The instructions were easy to follow and it came with everything except sunlight, water, seeds and goldfish! An interesting fact about this product is the waste from the fish automatically fertilizes the plants and plants in turn clean the water in the aquarium. I also like the fact that it is made in Union City, California. A gift that you might want to consider during this holiday season for someone special or for your child's classroom.. Children will be intrigued. I have a picture below -- Aquafarm demonstration at a school by it's inventors Nikhil Arora and Alejandro Velez. Look forward to your thoughts! Check out Uncommon Goods for more amazing products..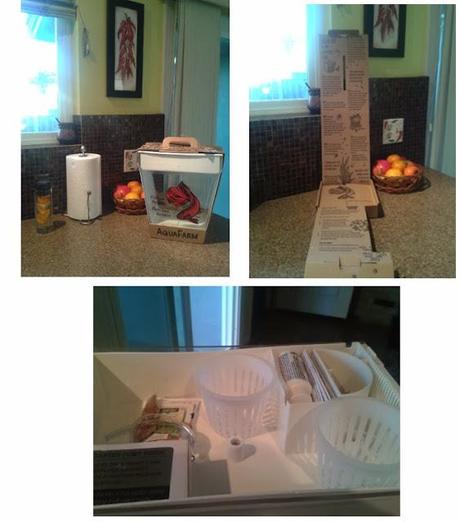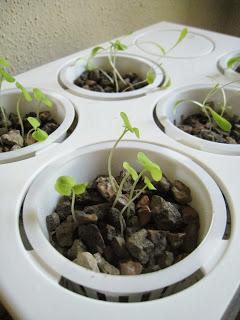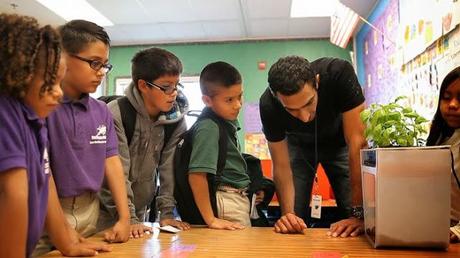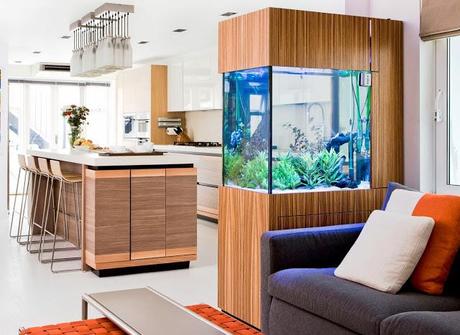 via: freshome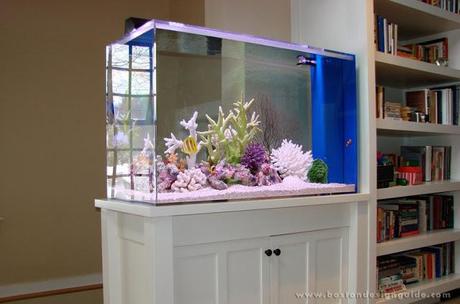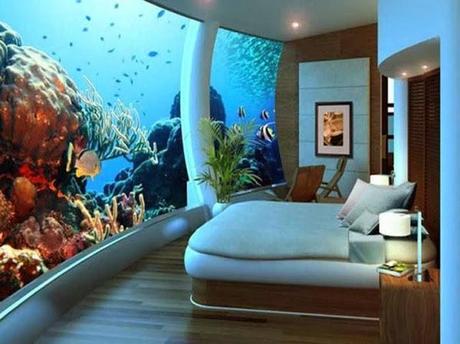 via: vissbiz
**Disclosure:  I received this free Aquafarm from UncommonGoods in exchange for an honest review. No other compensation was received. All opinions are mine**