Effective service delivery is one of the pivotal points for operational excellence.  Service delivery is an integrated delivery by various functional disciplines in the organization.  The list of contributors in effective service delivery is big.  Planning, Research, Finance, HR, Procurement, Production, Quality Control, Logistics, Support, and Customer Relationship.  In brief,  "service delivery is the mirror to enterprise delivery".   Excellence in service delivery thus is an integrated result.  Excellence is teams' effort.
Operational excellence hinges on the performance of each and every functional entity in the organization.  I can compare this with the practice of Work Breakdown Structure (WBS) which is cardinal in project management.  WBS reflects the work packages assigned and to be achieved by the project team.  Each work package carries a given scope, time, cost and is subject to the baseline performance metrics.  Successful delivery of WBS results in successful project.
It is essential to study, analyze, determine, define and deploy required performance metrics for each and every functional entity in the organization before we progress towards operational excellence.  At a micro level this has everything to do with SWOT analysis, Business Process Re-engineering, Cost Benefit Analysis, Balanced Score Card, Resource Development, Performance Management and more.
Coming to the basic point, how do we define excellence?  It is subjective.  Not that it doesn't have a measurement.  The metrics for measurement are contextual.  In a professional tone, excellence in the present context is every other task (work package) handled by each and every functional entity in the organization should be complete, secured, integrated, optimized and measurable.
The very inevitable and important aspect in the context is precise and flawless understanding of organizational vision, mission and strategy.  Because, the whole approach towards excellence should be aligned with the vision and strategy of the organization.
Where to start the approach?  The ignition should be pressed by the top management.  Down-level team should play the role of engine and fuel.  The senior management should hold the steering.  Vision is the destination.  Strategy defines the path, speed, and risk management.
Technology is the vehicle here.  It takes-up the responsibility of driving the organization.  The acceleration, performance, drive quality, disaster management, security and comfort in the journey.  Technology again is Machinery & Equipment in a manufacturing environment and / or a sturdy, comprehensive, scalable, secured, and customizable ERP application.
Operational Excellence is a big task before the contributing things are put into operation.  However, once done with precisional approach, it would deliver excellence like a time tested vehicle.
This is a one page brief.  I may elaborate it further in due course of time with detailed diagrams and more.
You may also like -

The approach for a New Entrepreneur
I have tried to indicate below the essentialities of starting an enterprise. I can provide the .ppt format of ...

Protect your individual side to save your enterprise from failure
Enterprise failure is leadership failure.   This is my personal belief and experience too.  In an environment where entrepreneurial spirit ...

ERP as a Business Opportunity
On the other day, I was invited by Entrepreneur Development Cell of Osmania University to address a session on ...

One-man-army business
Business runs with leadership. All the big businesses whether it is the venture of Reliance, TATA's or Birla's, it ...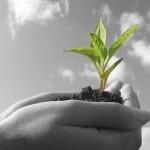 Plan for Growth to grow big and achieve success
Growth - a vital requirement Growth is the vital requirement in business.  Once a business achieves break-even and recovers ...
&keywords;&domain;&url;&nr;&nr;