At their presentation two days ago, Apple had a little surprise for all of the people waiting to see their new smartphone models. They revealed the cases for new flagship smartphones, iPhone 5C and iPhone 5, along with the Lightning Dock Connector. 
iPhone 5C Case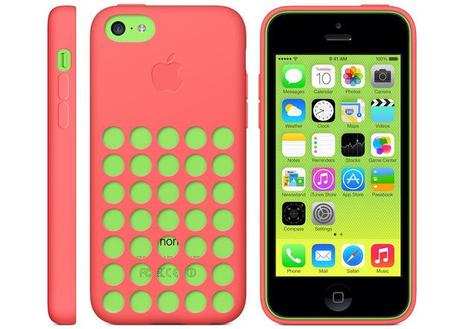 Original Case for iPhone 5C
iPhone 5C gets its own colorful silicone case with small circular cutouts on the back. This way, the true color of your new phone won't be entirely hidden and you can create dozens of color combinations. The soft silicone case has a microfiber lining and it comes in several colors that truly match new iPhone 5C looks:  red, yellow, green, blue, black, and white. So you can choose the case of the same color as your iPhone 5C or you can combine it with different color case and mix it up!
iPhone 5S Case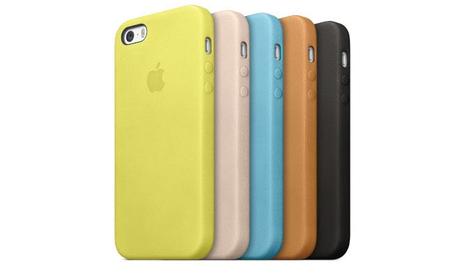 iPhone 5C Leather Cases
Future iPhone 5S owners also will get a choice of six color cases, but since the iPhone 5S is more high-end features it deserves more than just a silicone case, so Apple decided to go with more sophisticated material- leather. The iPhone 5S case is made to fit perfectly the new smartphone from Apple, with precisely made cutouts for buttons, ports and camera lens.
Since the iPhone 5S is of same dimensions as iPhone 5, you can even use the iPhone 5 case on it. However, you might want to consider one small detail- new fingerprint sensor! This Touch ID sensor is implemented in the home button and it allows users to unlock their phone by using their fingerprint. This sensor is very sensitive, so you need to be very careful when choosing the case for iPhone 5C that won't interfere with the home button. Therefore, the model specific cases for iPhone 5S should be your  first choice!
Apple iPhone Dock Connector with Lightning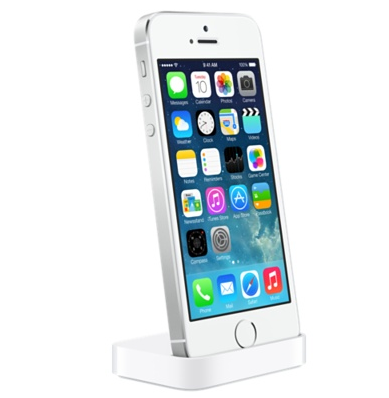 Apple Dock Station Lightning for iPhone 5S
Apple has also launched more accessories for iPhone 5S and 5C, along with the custom cases. New Apple iPhone dock with Lightning connector for both smartphone models. With this docking station you can charge and sync tour new iPhone. Both versions of the Apple iPhone Dock feature a 3.5 mm audio jack and will be available on the date of the phone release.  The iPhone 5S dock can be used with the iPhone 5 as well.