Two days ago, Apple unveiled a new, lower-priced 21.5in iMac, which you can purchase at the price of $1,099 (that's $200 cheaper than the existing 21.5-inch iMac).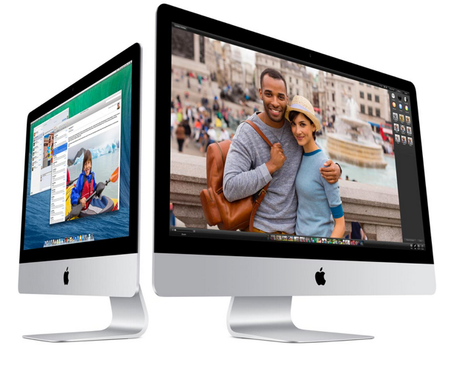 Apple's new, budget-friendlier iMac.
This new iMac comes with a 1.4GHz dual-core Intel i5 processor, 500GB of built-in storage, 8GB of RAM and an Intel HD 5000 Graphics chip. Configure-to-order options include 1TB of storage (extra $50), 1TB Fusion Drive (extra $250) and up to 256GB of flash storage (also extra $250). Apple's regular 21.5in and 27in iMacs are still available, if you'd rather choose them. Apple's features iLife and iWork also come with the new iMac.
Apple is also rumored to be working on iMacs with Retina displays and recent OS X Yosemite developer preview suggests that these models are definitely in the works. Although there are still no details about the Retina display iMacs, Apple could launch them later this year.
What do you think about the new, more affordable iMac?