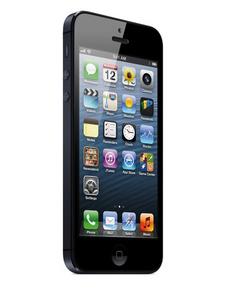 Apple has announced the emergence of the
iPhone 5
a few hours ago.The date
September 12
in our post before became reality. Smartphone with iOS 6 is apparently available in two
separate models
between
CDMA and GSM
, not combined as in the model of the iPhone 4S has two networks in one body.
Both models namely A1428 A1429 GSM and CDMA models support the connection LTE, HSPA +, and DC-HSPA, but will operate at different frequency bands, depending on the operator.
Apple
also lists other models, namely A1429 model that supports the GSM frequency bands more than the version of the A1428.
Model A1428 will be used by the operator AT & T and carriers in Canada that supports LTE in the channels 4 and 17, while the A1429 models will be available through Sprint and Verizon in the U.S. and KDDI in Japan. A1429 GSM version supports different LTE channel and will be marketed globally as in the UK, Germany, Australia, Korea, and Japan.
Previously Apple has also released the iPhone in two different models, namely the iPhone 4 was announced in February 2011. With a separation like this then any model can not operate universally to all operators, because the model A1428 for example, will not be used for Verizon or Sprint network in the U.S., while the A1429 models will not be compatible with AT & T. Apple products are released in the U.S. or Singapore also can not be used in other countries, if the existing network is not available in the country.
origin source by The Verge