We have just been back from a wonderful holiday in Sri Lanka, of which I have a lots to talk about! But first, I'd like to share another Philips #30daysofhomemade challenge where a few of us are sharing our family recipes with the world and you are invited to share your own to win some of the amazing prizes from Philips – you can get more information about the whole thing from their facebook page!
My sister was always inclined towards fancy recipes and I stood there watching  her experiment with new dishes after coming home from college; of which I'd boast about to my friends the next day. Hearing all the oohs and aahhs made day even though I wasn't involved in the cooking process! Out of them all apple crumble pie became my favorite as it was a homey and comforting dessert with crumble toppings becoming my latest obsession in those days.
Although this dessert is American, it became a part of our family where my sister was in charge of creating it for gatherings at home. It ticked our demand for a rich filling and also a perfect accompaniment for a vanilla icecream.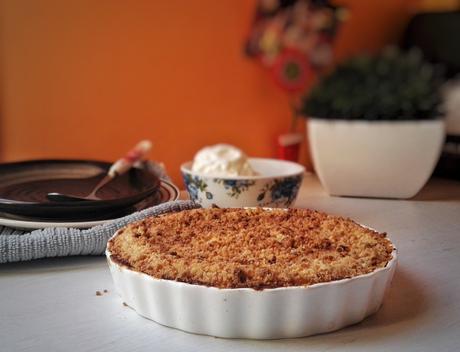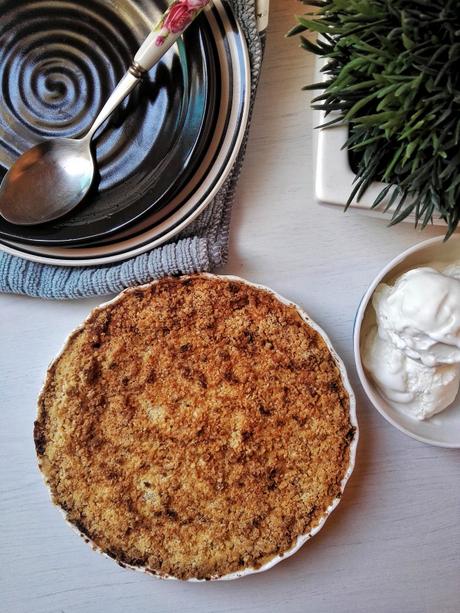 I am so glad I learned it from her before we went to live our lives mile apart. This Apple Crumble Pie now necessarily hold a place in my list of family recipes that I can fall back on when everything else fail.
Apple Crumble Pie
Ingredients:
For the pie dough –
•All purpose flour – 1 cup
•Cold unsalted butter – 1/3 cup
•Salt – ¼ tsp
•Egg yolk – 1
•Sugar – 1 tsp
•Cold water – 1 to 2 tbsp, as required.
for the crumble:
•All purpose flour – ½ cup
•Brown sugar – ¼ cup
•Salt – ¼ tsp
•Cold unsalted butter – ¼ cup
for the filling:
•Apples – 3, peeled and deseeded
•Brown sugar – ¼ cup
•Cinnamon – ¼ tsp
•Nutmeg – ¼ tsp
•Salt – ¼ tsp
Vanilla Ice-cream – optional.
Method:
•Prepare the pie dough : Plug in the Philips Onion Chopper and place the large blade. Add in all the ingredients listed under pie dough, except water. Run the machine until the crumbs form. Add chilled water one tbsp a time, until the dough comes together (but won't form a ball), for 30 seconds. Flatten into a disc on a floured working surface. Wrap in a plastic film and refrigerate for 30 minutes.
•Pre-heat Philips Air Fryer to 190 Degrees C and spray the pie plate with cooking spray.
•Prepare the crumble : Place Philips Onion Chopper on a working surface fitted with a long blade and add all the ingredients of the crumble. Pulse for a couple minutes (about 2 minutes) until it forms a dry looking crumble. Remove in a bowl and keep aside.
•In the same jar of Philips Onion Chopper, chop the apples by running the machine for 30 secs. Add the spices and salt and mix.
•Pour half of the crumble mixture the apple mix and give a stir.
•Roll out the pastry dough on a lightly floured surface into a large circle. Lift with a rolling pin onto a pie plate and tuck the edges with fingers. Tear the extra dough hanging off the plate and use for later.
•Pour the crumble-apple mixture into a pie plate and top with remaining dry crumble spread across evenly.
•Place in Philips Air Fryer basket and bake for 40 minutes. Remove from the Air Fryer and let cool completely. Serve with whipped cream or vanilla icecream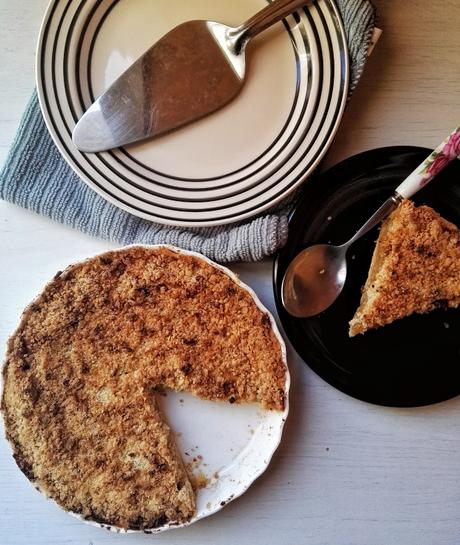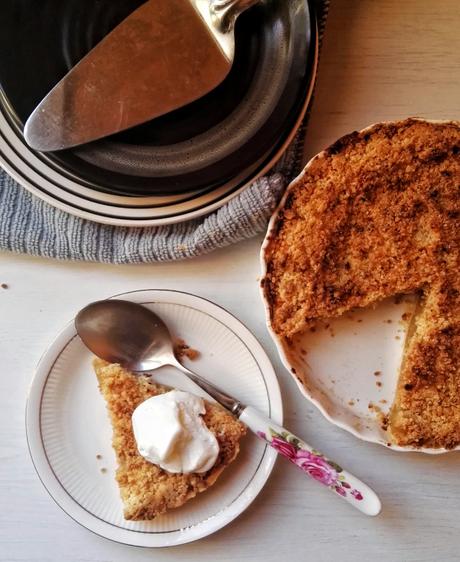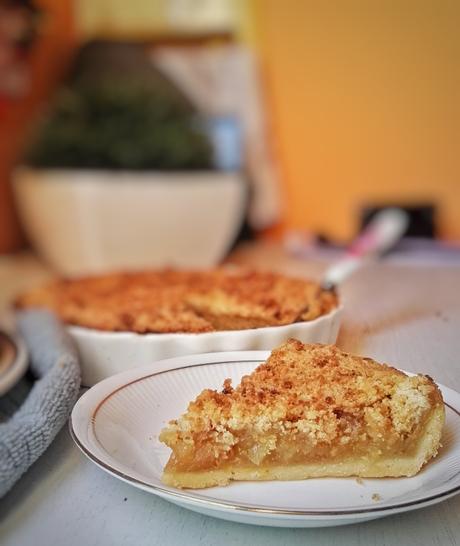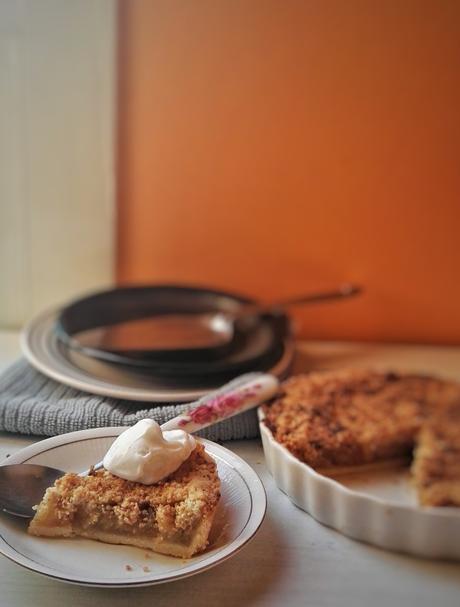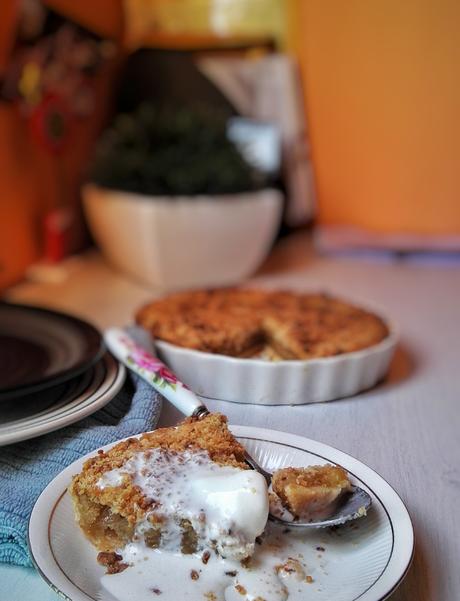 Disclaimer – I've been commissioned by Philips Middle East to share 6 of my best family recipes for #30daysofhomemade, however, the views, story and recipe remain my own.