Quanta is the Taiwanese largest notebook manufacturer in the world with the best brands in this sector in its list of customers. This company is responsible for the MacBook and MacBook Pro lines, but the rumor has it that they are now working on another Apple device.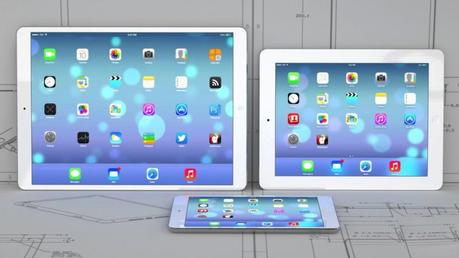 The next iPad will have a 12-inch screen
There have been some speculations lately about new tablet from Apple, allegedly called iPad Maxi, that will be equipped with a 12.9-inch screen! This would set it face to face with a new large-scale tablet from Samsung called Galaxy Tab Plus. This device would come with a  12.2 inch screen, however there are no confirmed information about that, either.
Other rumors suggest that new device from Apple, designed in cooperation with Quanta could also be a hybrid model, meaning you could have a dockable keyboard or a laptop that can be disassembled to the touchscreen. This idea would have more consistency having Quanta involved in the project. An expert on ultra-books and hinge systems as the Taiwanese company is the guarantee that a hybrid model is well articulated.
It remains to wait and see whether Apple will surprise us with some more innovative devices.