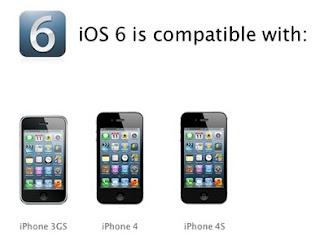 Due to the release of IOS 6 beta 3 to developers , Apple has improved support for features on iPhone 3G, with added support for shared features of Photo Streams and VIP mail filtering.These changes are known by some 3G users, and Apple has also confirmed the lifting of restrictions on the feature in IOS 

6

 preview page .
The fact is providing support to the iPhone 3G IOS-6 alone is a significant step given by Apple, because it only meets the minimum requirements for IOS was released 5 years ago. 

And Apple seems to think with the support given to IOS 

6

 devices that have been aged three years, then it must also be given new features as much of IOS 6.
origin source 
MacRumors