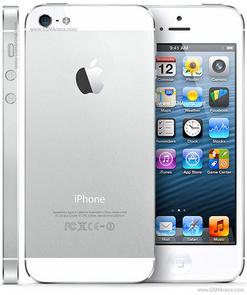 Apple
has recently issued an official press release said that the company from Cupertino has sold more than
5 million units of iPhone 5
in just
3 days
since its launch on 21 September. In addition, Apple also said that currently there are more than 100 million iOS devices have been using iOS 6 in the entire world.
Achievement of sales to 5 million units were obtained thanks to sales in several countries including the U.S., Australia, Canada, France, Germany, Hong Kong, Japan, Singapore and the UK. After that the iPhone 5 will be available in 22 countries from 28 September and will be available in over 100 countries by the end of 2012.
According to Tim Cook, Apple's CEO, demand for the iPhone 5 is really high and they work hard to provide the iPhone 5 to all customers who want it as soon as possible. It also said that despite initial supply has been exhausted, but the stores continue to receive shipments of the iPhone 5 on a regular basis and customers can continue to order it online to be delivered within a certain time. Apple appreciate the patience of those who have booked and are working hard to make the iPhone 5 for everyone.
Achieving sales of the iPhone 5 is meant to surpass the achievement of the iPhone 4S in the first 3 days to more than 4 million units. While it iPhone 4 launch during the first week record sales of 1.7 million units in 2010.
origin source by Apple, GSMArena