You've already heard me talking about these online stores previously on my sponsored giveaway. I really like those sites because of the great range of different products they have. Also I was very surprised by their great service! The products I've ordered last time arrived in a very short time, they have included 2 free samples with the package I've ordered, and they even sent me a nice e-mail afterwards saying they hope I am enjoying the products and asking if I have any compliments and suggestions! So every once in a while I like to go there and browse different things. As the sites are so big with such a big variety of products and search options (by brand, by name, by price, by function, skin type etc.) I always find new interesting things I like!
In this post I wanted to share with you the latest cool goodies I've found on each of those sites! :)
SkinCareRX- Badger balms! When I first saw it on this site I thought there's no way it really works. But after reading reviews from other people on line I've read many good things about it! They have a great range of different kinds of balms, such as Anti-Bug balm, Cheerful mind balm, Balm for hardworking hands, Sleep balm, Foot balm, Stress soother, and my favorite: Headache Soother! How cool is that?? How many times did you had a headache and couldn't get rid of it in any way, and eventually had to take a medicine for it? And we all know it's not that good to take all of these medicines, especially for such a silly thing as a headache.. And It's all made of natural ingredients! Have to try this one!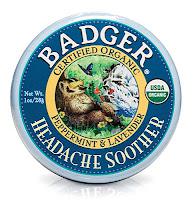 Apothica- Deborah Lippmann nail polishes! They have such a great range of interesting colors and textures! And I like how many of the polishes have like sparkles and things inside :)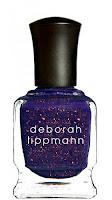 Skinbotanica- Pharmacopia body washes. This brand has a line of organic body washes in different scents. My favorite? Lavander! :)