About: 

derives its name from sanskrit origins. Aplava (pronounced "AAp luv" in original sanskrit) means taking a bath to purify oneself. It's an ablution process of cleansing oneself.
Just as the name suggests, Aplava wants to give its customers an experience of divine purity. Beauty is you!
As a startup beauty company, we strive to bring an unparalleled assortment of prestige brands, household names and niche, cult beauty brands, all on one site. Our professional team of Dermatologists and Beauty advisors has cherry picked brands across a broad range of product categories including Skincare, Hair care, Bath & Body, Make Up, Fragrance, Sun & Travel, Intimacy, Shaving, Candles and Aromatherapy, Mom & Baby & Homecare. To make your experience worthwhile and easy, the team has developed a mechanism to advice and recommends products based on your skin type and skin concerns. Use the Personalized Beauty section on your profile page to get customized recommendation for your daily skin routine.
Unlike many other beauty retailers, we work directly with our manufacturers/authorized distributors to bring you over 5,000 products straight from the brands themselves. You can trust that anything you buy is 100% authentic, guaranteed.
Review:
Aplava is a new beauty and personal care centric online shopping portal. I got to know about this website from couple of my friends and when I got the opportunity to experience Aplava I was quite excited and gave it a go. Unlike other shopping portals, Aplava focuses more on personalized beauty. I was pleasantly surprised to see the questionnaire which was displayed asking for my skin type, hair type etc at the time of registration and this raised my expectations a lot!
They have an impressive collection of brands and by "impressive", I mean they have the best makeup and skin care products like Dr.Lipp, O3, Skin Yoga and butter London polishes!! Go Aplava!
After browsing a lot (for two days) I decided to buy something that is not easily accessible to me and zeroed on Dr.Lipp Lip Care worth Rs.1,400/- and O3+ Agelock Clarifying Treatments Facial Mask worth Rs. 634/-. I was super excited to receive my products on hand and was eagerly awaiting their shipping confirmation.
I placed my order on June 17th and by the very next day I received an email from them citing unavailability of Dr. Lipp Lip care. It felt disappointing but instead of delaying my shipment for week and then informing the unavailability like how most of the e-commerce websites do, I somehow felt happy with them for not wasting my time. I asked them to send me Skin Yoga Sandalwood Saffron face mask instead and by ordering it, I was to lose a meager Rs.5/-.
The products were shipped and I received them in about three days. The products were packed well and I was so happy to find them to be freshly manufactured which is indeed a huge plus.
 Products i got: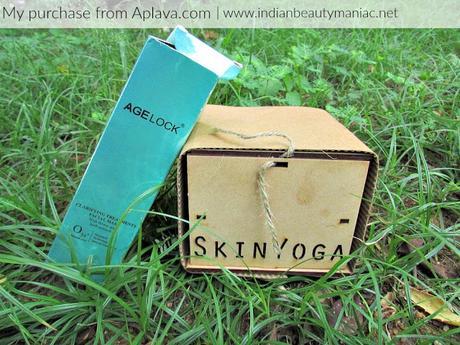 My small purchase from Aplava.com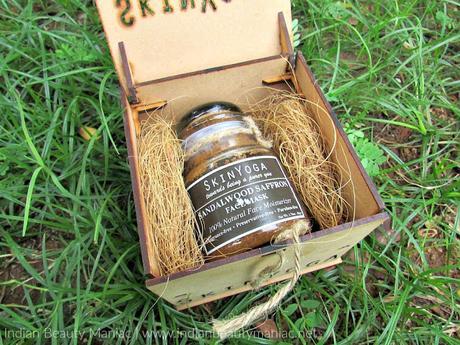 Skin Yoga Face Mask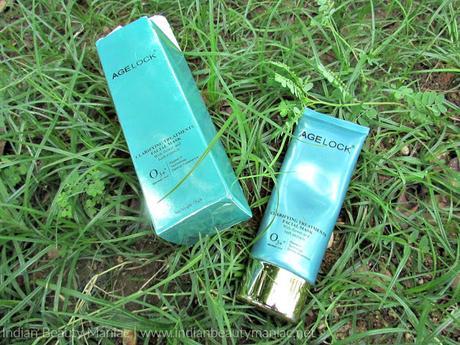 O3 plus face mask
My Observations:
Wide range of products. They host some of the rarest skin care brands.
Decent offers and good pricing
Very responsive customer care
Swift shipping
No old products. The products I got were so near to their manufacturing date.
They don't update their stock availability properly
Happy with my purchase, I decided to check if they had stock of Vichy's products with them and was once again pleasantly surprised to see a wide range of products hosted at attractive prices. If you are looking forward for buying Vichy's skin care range and not able to find the particular product that you are looking for, then Aplava is the place for you to buy vichy products online. Do check it out. I have already made a wish list that includes Butter London, (Once again if lucky) Dr. Lipp and Caprina Fresh Goat's Milk products.
Hope you loved this review and do let me know of your experiences in shopping with Aplava in the comments below.