Hi fellow nail polish lovers!!
Today, I have a polish from Aphrodite Lacquers to share with you.  Capulets is a white crelly base with a mixture of blue, purple, pink and green glitters.  Unfortunately it's not very opaque on its own and needs a white base.  Here I used three coats with no base and you could still see VNL and it's also pretty streaky.  I used no top coat in these swatches.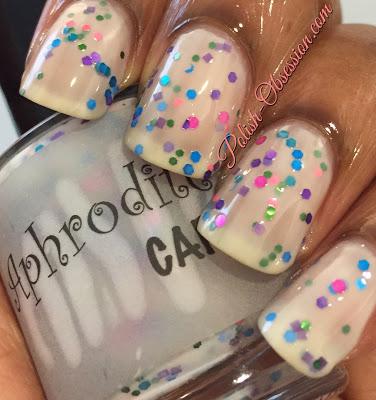 Artificial Light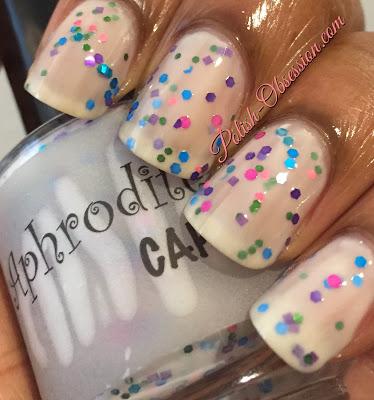 Artificial Light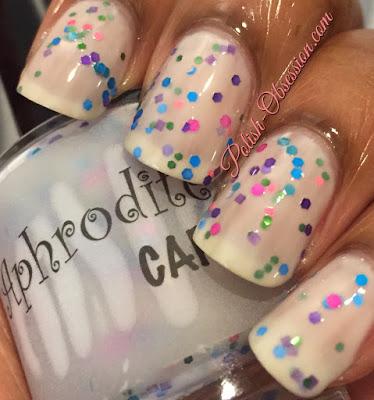 Artificial Light
This is a really pretty polish; I love the mixture of glitters.  I just wish it was more opaque though :(.
What do you guys think of Capulets?