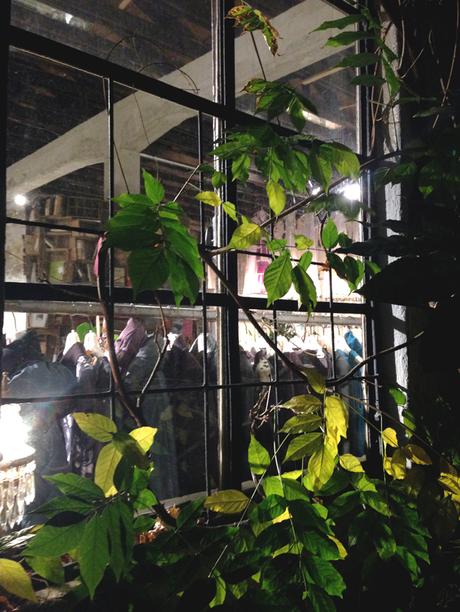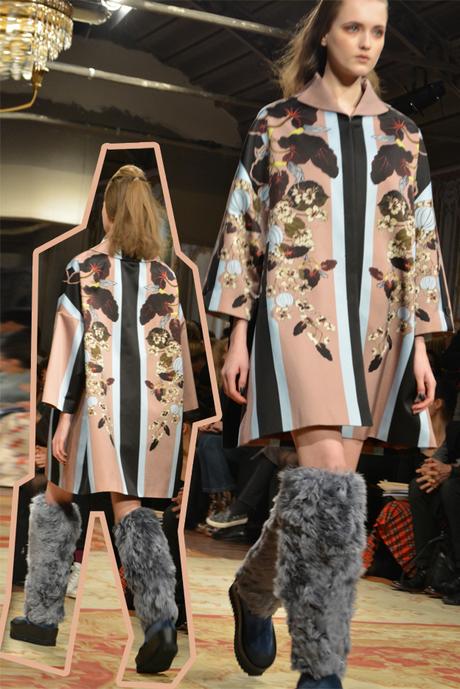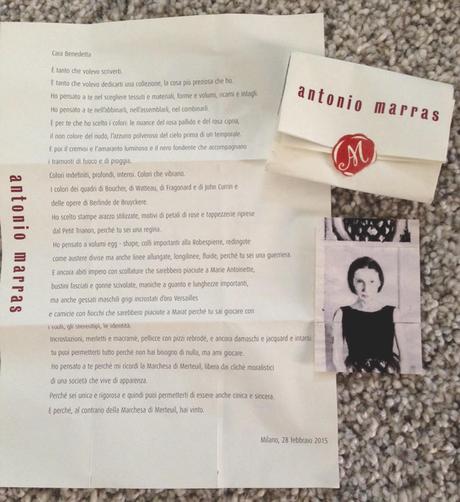 {per versione Italiana click in alto a destra}
Antonio Marras's
collection is
sophisticated and cultured
.
That's what you can immediately 
">
">perceive, when you visit the large
">
">windowed showroom surrounded by greenery, in a typical Milanese courtyard; and it's what you can say when you enter the garage in Via Cola di Rienzo, transformed from carpets and tapestries in a luxurious room of a great palais
">
">.

">
">Marras is an intellectual stylist,  everyone knows that.

">
">That he loves to write stories … it's also well known.
Each dress tells something. Whether it is the color of nature; or the
">
">prints inspired by the most romantic among the flowers or the old flavor of a bygone luxurious and regal era … whatever he does, he likes to tell a story.
And this time the story-teller is more explicit than ever.
">
">He writes a letter to Benedetta Barzini, Italian actress and model in her seventies, now. He has dedicated the A\W winter collection to this elegant lady.
Every single piece is inspired by her.
In the choice of fabrics, prints and tapestry,  in the subtle incrustations of gold inspired by French Palaces, in those wide necklines, in the use of lace, macramé and in all of those elements that make these clothes the trade union with a past,
">
">where fashion was also expression of a cultural and social identity.
">
">Getting in touch with Marras's world is a bit like slipping into a parallel world – enchanted and golden – where beauty is tangible and does not obey stereotypes and laws imposed by others.

">
">Dear Antonio,
with this fashion show you gave us the hope that fashion does not turn into a complete and obsessive succession of styles and trends. You have shown us that behind forms and models is it possible forever to hide the elegant ability to speak, not to everybody, but to those who want to listen and win.
{all of the photos are taken and edited by ilovegreeninspiration at Marras fashion show}