The S.S. Terra Nova, a ship best known for its early Antarctic exploration, has likely been found off Greenland, an ocean-research group announced this week. Among the evidence: this picture of a mast lying in the North Atlantic.
Originally a whaler, the wooden vessel carried British Navy Capt. Robert Falcon Scott and his crew to Antarctica during the 1910-1912 Terra Nova expedition to the South Pole.
The Terra Nova lived on as a supply vessel until it was damaged by ice and sank off southern Greenland in 1943.
A team led by the Schmidt Ocean Institute made the discovery July 11 while testing the new ship R/V Falkor's echo sounders-devices that help map the seafloor using acoustic waves.
Marine technician and history buff Leighton Rolley knew the general region of shallow water where the Terra Nova had sunk, so the team selected this region for their tests. Later comparisons of the sunken ship's features—including its length—with a museum scale model and historic photographs of the Terra Nova suggested a match.
Due to concerns for the Terra Nova's preservation, the exact location and depth of the wreck are being kept secret, according to Victor Zykov, Schmidt's director of science operations.
"It's a wonderful achievement—we're only starting to appreciate the importance of this find," Zykov said.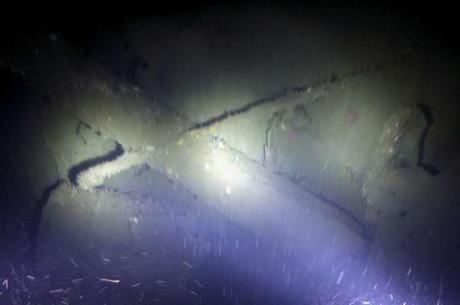 Get more excited, checking out these rare photographs of Terra Nova and her crew.
N.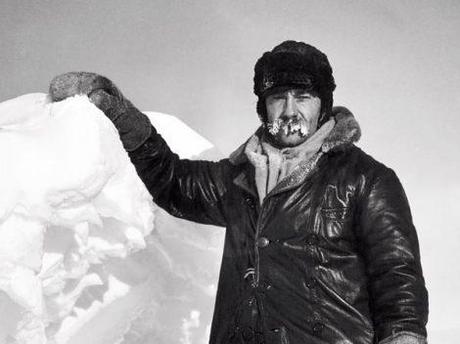 Moustache encrusted with ice, photographer Herbert Ponting stands on an iceberg near McMurdo Sound, Antarctica, in 1911.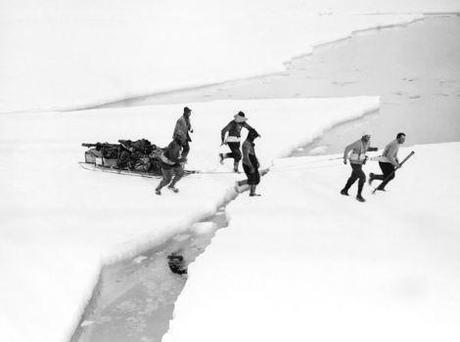 Members of the western geological party haul a sledge across sea ice in 1911.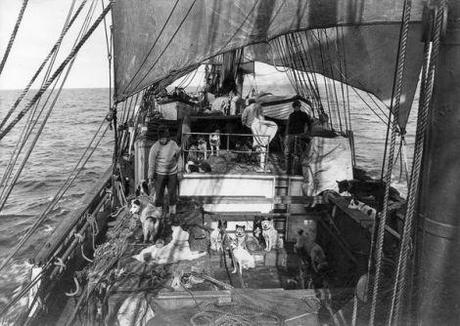 Sled dogs housed on the deck of the wooden whaler Terra Nova during her sail to Antarctica in 1910.