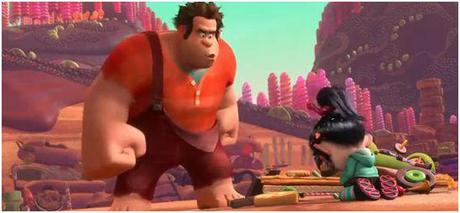 Walt Disney Pictures has released another stupendous trailer for the 3D animated comedy film Wreck-It Ralph. The project is directed by Rich Moore (Futurama, The Simpsons) and is produced by John Lasseter and Clark Spencer.
The movie Wreck-It Ralph will be the 52nd Walt Disney animated feature.
John C. Reilly, Sarah Silverman, Jack McBrayer, Jane Lynch, Ed O'Neill, Alan Tudyk, Mindy Kaling, Horatio Sanz, Adam Carolla and Dennis Haysbert have voiced for the comedy film, which will hit theatres in 3D on November 2nd, 2012.
Hit the video to watch the trailer.

Summary:
The bad-guy character in a classic game who longs to be a hero brings trouble to his entire arcade after sneaking into a new first-person shooter game and unleashing a deadly enemy.