The huge month of releases continues today with another new free album to download! On the 4th of April Gyaros Book One: The Mice Eat Iron was released, on the 9th I released my latest solo album Bannow Road and today I have some more music to share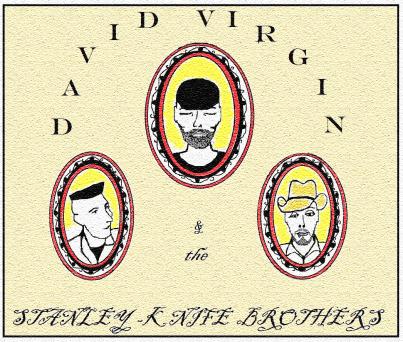 Over the past year I've been involved in a very special musical project with my dad
David Virgin
and my brother Alex Healy (Al Quiff). We collected 10 songs from early American blues and country swing music, we learned them, performed them and recorded and filmed the performances. The result is the collection of videos and the album titled
"David Virgin & The Stanley Knife Brothers".
Because many of these songs are obscure and largely unknown it was a challenge finding chords and tabs. I spent hours listening to the noisy old recordings picking out the chord changes and notes, slowly putting the songs together. Most of the songs were not tuned to 440 either as tuning was done much more by ear than it is today. We translated horn and violin melodies into guitar, and did our best to mimic the old ways of playing and singing, while at the same time retaining our own style.
This has been a really fun and educational project to work on, and it would be awesome to get to gig this act around Europe at some stage down the track! For now though please feel free to download the album from Mediafire by clicking HERE (click the green download button) and go ahead and check out the videos! Keep in mind that the videos all contain a short history of the song before we start playing, you can skip ahead if you wish. Here's an example of two of the songs, hope you enjoy the album

Oh and you can
CLICK HERE
to check out all of the videos in the series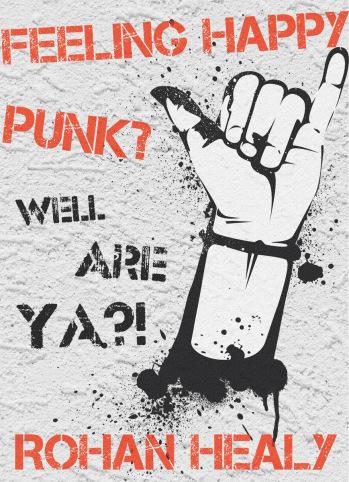 In other news I am announcing a new book project! The book is called
"Feeling Happy Punk? Well Are Ya?!".
This book is a collection of the 40 or so most popular and commented on posts from The 7 Thing Blog so far. And although it will be available on Amazon for .99c for the first three months in order to take advantage of their "free promotions", after the three months it will be available completely free and across all stores!
The book will be organised into categories including Relationships, Stoic Philosophy, Health and Abundance and will be formatted like a book, with a table of contents so that you can jump to articles as you please. I will also happily send free copies to anyone who wishes for one, simply send me an email to [email protected] and request the book. You will review the ebook as soon as it's done

"Feeling Happy Punk? Well Are Ya?!" Will be released next week on the 24th of April.
Hope everyone is having a great week! Keep well, thanks for reading

Rohan.