Animal Collective's most recent LP, Centipede HZ, was released in 2012 to mixed reviews. For many AC fans and critics alike (this one included), it took some time for the album to "click." Was it as instantly alluring as its stellar predecessor, 2009's brilliant breakthrough Merriweather Post Pavilion? Not quite, although to be fair, it never really tried to be. Eventually, Centipede HZ served up its own distinct moments of greatness, no matter how long it took to parse them all out.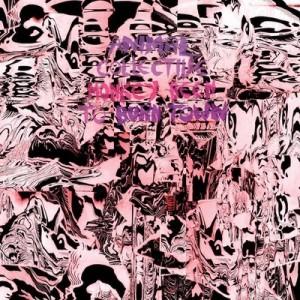 Now, several months later comes the Monkey Been to Burn Town EP, a short-but-sweet remix collection of Centipede HZ tracks. To create the EP, Animal Collective enlisted the help of an impressive roster of friends, each adding their signature sounds to two album standouts; there's Seattle hip-hop collective Shabazz Palaces, dance duo Teengirl Fantasy, Chicago's Traxman, and Brian DeGraw from Gang Gang Dance.
A particular treat is Brian DeGraw's spin on "Monkey Riches," a personal favorite from Centipede HZ. On the track, Avey Tare poignantly touches upon the pressures of indie rock superstardom. "Why am I still looking for a golden age?" he repeats. DeGraw's re-working smoothes things over while still maintaining a familiar feel, tweaking and twerking alongside a gentle, yet still urging synth beat. Like all the remixes– from Traxman's very different, pulsing take on "Monkey Riches" to the dark, delightful vibe that Shabazz Palaces inject into their zooming "New Town Burnout"– Brian DeGraw's turbulent mix of "Monkey Riches" captures the conflicting feelings of the music startlingly well.
After more than a decade together and countless albums and EPs, Animal Collective still stand at the forefront of indie electronic music (just ask Daft Punk). Whether you're on board with the odd, muddled mysticism of Centipede HZ or not, you've gotta hand it to these guys; with just two tracks, four remixes, and a handful of friends, they're still capable of creativity that appeals to all.