Hello everyone,
I shall be talking about a new brand on my blog today called

Anherb Natural

about whom I recently got to know reading other blogger reviews. I was sent a couple of products by the brand which are mostly related to winter skin care and I am going to share my thoughts on Anherb Natural Milk & Honey Cleanser today.. Read on to know more.....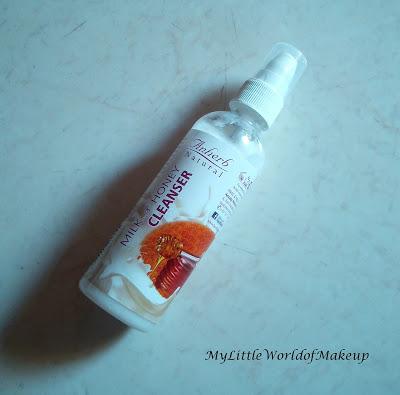 Price: Rs.129/- for 100ml. Available online on their site here
Ingredients: Aloe vera, Almond oil Sunflower oil, Milk ,Honey (rest in the pic below)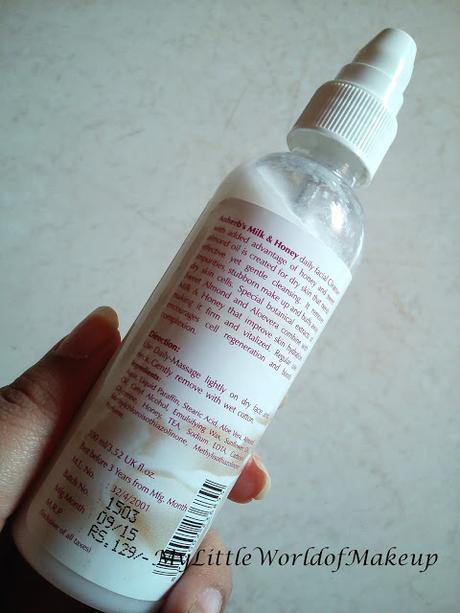 Some trivia about the brand:In the present times, when you would find yourself distanced from nature at every step, it would just be the apt thing to take care of yourself with herbs. The health and beauty conscious people would certainly be aware that the closer you are to nature, the better would your life be. Be it your face, hair, eyes, hands or other body assets, HERBAL is no doubt the only way to be.Out of many reasons of why herbal, here are few of them :The best thing about herbal is that it has no side effectsNatural vitamins, mineral and nutrients provide best nourishment to the skinHerbs purifies the body naturally and regulate the glands to function normallyMost herbs contain several active beneficial substances which heal the bodySince nature created us, it also equipped with the best to take care of our beauty'Herbal - Because Beauty Is Natural'Anherb excels in bringing to you the widest range of herbal products explicitly picked from Himachal Pradesh and Kerala (India), that would bring beauty to you naturally.Quote: " Adapt or perish, now as ever, is nature's inexorable imperative. " H.G. WellsWhat does the brand say about the product:Anherb's daily facial Milk & Honey Cleanser with added advantage of honey and sweet almond oil is created for normal to dry skin that needs effective yet gentle cleansing.It removes impurities, stubborn make up and buffs away dry skin cells.Special botanical extracts of Sweet Almond and Aloevera combine with Milk & Mandarin Orange that improve skin hydration making it firm and vitalized. Regular use encourages cell regeneration and boosts complexion.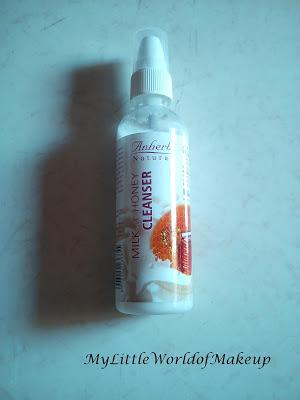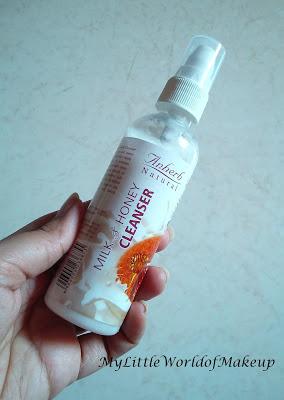 Packaging:The cleanser comes in a plastic bottle with a pump dispenser. The packaging is transparent and the quantity can be easily understood. All the information is printed at the back of the bottle. I find the packaging convenient and user friendly.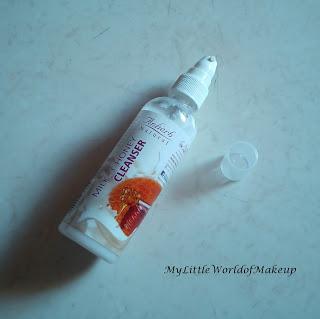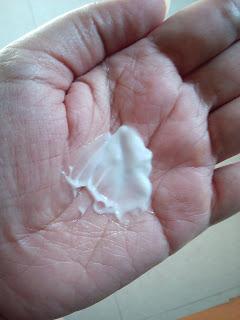 The cleanser is creamy and white in color like most cleansers. It is thick and not quite runny. A cleanser is ideal for sensitive and dry skin. I have oily to combination and skin and has turned very dry in this winter hence this worked for me but won't in the coming summers. It has a strong perfume smell which I disliked but on application and use the smell vanishes which is good.It claims to remove stubborn make up - well it does a good job of cleansing the face but make up as we know is best removed with a make up remover followed with a cleanser/face wash right? My skin felt nourished soft and supple post usage. Overall this cleanser is really good and best suited for dry skin beauties.
The Good:
Easily available online
Inexpensive
Smells good
Thick consistency
Cleanses the face well
Makes skin soft & supple
Ideal for dry skin beauties
Comes with a pump dispenser
Travel friendly
The not so Good:
Perfume scent is a bit strong
Not meant for oily to combination skin ( not a con ideally coz it mentions for dry skin)
Rating:4.2/5
Anherb Natural Milk & Honey Cleanser
works effectively for dry skin. It gently cleanses the face of impurities while making the skin feel soft & supple. I recommend this to those with dry skin.
I hope this review was helpful to all those reading. Kindly comment below with your thoughts. Have you tried anything from Anherb Naturals before??
Until next time.. Take care xoxo