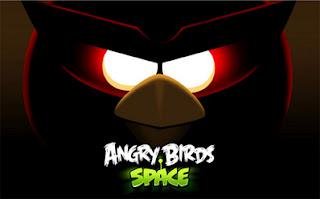 An impressive achievement Rovio achieved through the release of the newest game Angry Birds Space.After reaching 10 million downloads in just 3 days time, Rovio has just announced that the Angry Birds Space has been downloaded 50 million times in 35 days to become the fastest growing gaming applications to date.
50 million downloads is the number of times this combination of PC, IOS, Android, BlackBerry, and Mac. While the version of Windows Phone to date according to Rovio is still under construction and not yet announced a release date.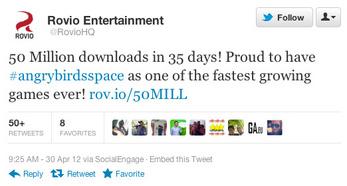 In his welcome this milestone achievement, Rovio says that this is really great and all teams feel tersanjunga Rovio on the acceptance of this fantastic game. 
They would like to thank all the fans of Angry Birds everywhere and kept stressing that their main goal is still to make something new and exciting experience for everyone to enjoy, not just about popularity.
source
regards, hpmurah2u