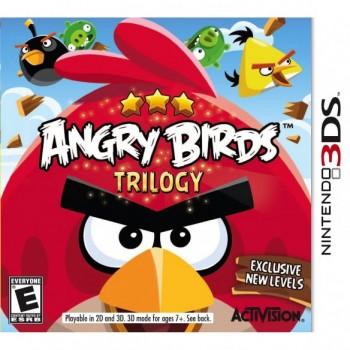 We were very kindly sent a copy of Angry Birds and a Wappy Dog for the 3DS to review and as you can guess it did not take long to get them both tried and tested.
Along with the games console we received Angry Birds to play on it and if you have children my age then you will know just how much Angry Birds is loved. The game is simple and I had no idea what the kids were doing, so I decided to have a go myself, bad idea, it's very addictive and I did not want to hand it back over.
While I would normally restrict the children from playing computer games I have to admit I loved the peace and quiet. They even took turns.
I have to admit when I saw this Wappy Dog, I was rather interested and I have to say we were all more than impressed with this interactive little fellow.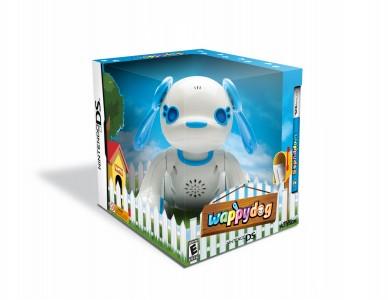 The dog itself is wireless and you interact with him from your 3DS, you can feed him and play with him and your child has the full responsibility of taking care of him. I personally had great fun teaching him to dance and sing and I even had him performing a few tricks.
I love this dog and Wappy is a huge hit with my 6 children and I know he will be in your home too. Sadly when it came to bedtime we did have tears as Kaiden 3 wanted him to sleep with him and we had to explain that Wappy slept in his own little bed, yes the box he came in.
If your struggling for ideas for Santa, then I can highly recommend both The Angry Birds game and the Wappy Dog. Your kids will not be disappointed and neither will you.