Spending one day exploring the temples of Angkor Wat is just sacrilege. Please, please, please, don't commit such blasphemy and make sure you give these incredible temples your full attention.
The Angkor Archaeological Park, just outside Siem Reap, covers 400 square kilometres and is home to the magnificent Angkor Wat Temple and the world famous Bayon Temple. It's one of my favorite places in the world, and here is my complete guide to help you plan your visit.
Getting to Angkor Wat
Ok, so this is how it works: whatever form of transportation you choose to take you to and around the temples, can be paid for by the day. The entire Angkor Archaeological Park is huge and unless you are planning a 7 day hiking tour (hiking for the challenge of it), it's advised that you plan your transport before you get there.
The temples of Angkor Wat are fair distances apart and a full tour isn't easily done by foot. The most popular form of transport is by tuk tuk and the beauty of having your own designated tuk tuk driver is that you can tailor your own perfect itinerary.
Other ways of traveling to and around Angkor Wat:
• Taxis – cars are not as popular as tuk tuks, probably because they are usually more expensive and harder to bargain with. They can be hired by the day, just like tuk tuks, but make sure you ask what this covers because sometimes there will be additional charges for the more distant temples, such as Banteay Srey or Phnom Kulen. Choose a taxi if you want the luxury of air conditioning, but personally I much prefer the natural breeze of an open tuk tuk.
• Bicycles – hiring your own bicycle can be a very liberating and fun way of exploring the Angkor Wat temples, but just bear in mind that you could work up quite a sweat in the scorching afternoon heat. It also means that you will be traveling at a significantly slower pace.
• Couch tours – if you want an Angkor Wat tour guide, a fully planned itinerary and a comfortable form of transport, small group tours are available at very reasonable prices. In some cases, these coach tours can work out much cheaper than having your own tuk tuk.
Admission to Angkor Wat Temple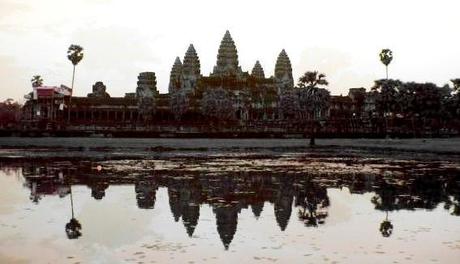 If you're not in a hurry, please don't restrict yourself to just one day for the Angkor Wat temples – you will regret it when a full day starting at the crack of dawn doesn't even leave you feeling like you've scratched the surface. The site closes at 6pm everyday and unless you intend on hiding out in the temple ruins (not advised), there just isn't enough time to appreciate the magnificence with a day pass.
You will not be allowed on the grounds without a photo ID pass, which is purchased at the gates on arrival. You can either bring passport sized photos with you or you can be photographed on the day. If you're getting there by tuk tuk or taxi cab, talk to your driver about which pass you want to buy as this could affect which entrance you go through.
• 1 day pass (about £20)
• 3 day pass (about £40) – valid for use within one week
• 7 day pass (about £60) – valid for use within one month
Please note: prices are subject to change.
When buying your tickets, always check the date on them. If your tickets aren't issued correctly and you find yourself not being able to use them for the length you specified, you won't get a refund. Although it's not happened to me, I have read a few disaster stories where this has happened!
A Guide on What to Bring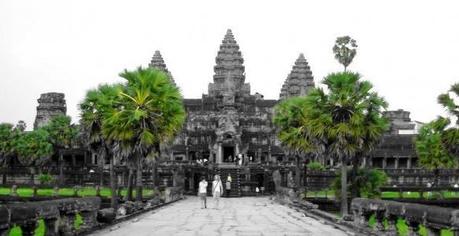 1. A clear passport sized photo of yourself – avoid the queues for getting your photo taken during the busy peak times.
2. Comfortable shoes – Crocs are bloody ugly but there's nothing more suitable for temple trekking and climbing narrow steps than these ugly, squishy things.
3. Lightweight clothing – dress in light and airy garments that won't cling to your body when you perspire like a water feature.
4. A sun hat – I used to think that guidebooks were exaggerating when they stressed the importance of wearing a hat during hot weather. Until I had sunstroke and collapsed in public! The sun really scorches in the afternoon so pack a lightweight hat with ventilation holes.
5. Sun cream – bring a spray-on sun lotion so you can easily reapply.
6. Water – you will be able to buy refreshments there but you should have water in your bag at all times to keep you hydrated.
7. Insect repellent – it's not just mosquitoes you need to arm yourself against. At one point, I looked down and an army of fire ants (large red ants) were climbing up my legs.
Fire ants on YouTube:
Itinerary: Plan Your Visit to the Angkor Wat Temples
The two must see temples are Angkor Wat and Bayon Temple. The horizontal stretch of Angkor Wat from almost any angle is truly breathtaking, and you may recognize the magnificent sights of Bayon Temple from Angelina Jolie's Tomb Raider; the Bayon area is also a very popular spot for elephant rides.
You should also schedule in time for the temple mountains of Baphuon, Bakong, Ta Keo and Pre Rup, and the mysterious ruins of Ta Prohm, Preah Khan and Srah Srang. I particularly loved the ruins of Banteay Kdei, intertwined with century old trees and layers of broken brick.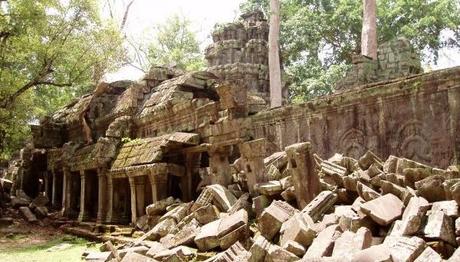 Banteay Srei is far away from the other Angkor temples but it is definitely worth a visit on one of your days. I would save it for your last day because it's such an exquisite treat; complex and incredibly profound, the details in the architecture will leave you dumbfound. The perfect finale for your tour of the Angkor Wat temples.
Visiting the Temples of Angkor Wat: Important Things to Know
1. Keep your ticket safe – fines can be dished out for anyone who doesn't have a pass and 3 day tickets or 7 day tickets should be saved until the very end.
2. How to deal with beggars – this is a really tough one. There are many guides which advise against encouraging a beggar's civilization. On the other hand, when you get to know locals who tell you about their corrupt government, you learn that families have no choice but to send their children out to beg. The decision is yours when it comes to begging and pressure to buy things you don't want, but just be aware that you will encounter this issue a lot during your time at Angkor.
3. Look after your tuk tuk driver – tuk tuk drivers don't earn a lot of money and being able to charge a guaranteed day rate can be a big sense of security for them. They are usually more than happy to take you wherever you want to go, so be nice. I think it's just good manners to make sure they're refreshed too when you stop for drinks, and a tip at the end of the day wouldn't hurt.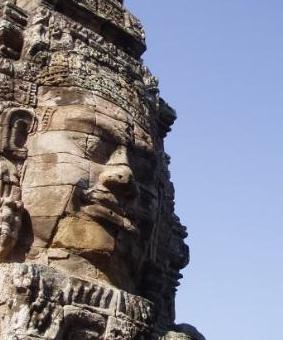 I hope you find my Angkor Wat guide useful for your upcoming trip to Cambodia. The temples of Angkor Wat made my journey around Siem Reap worth every single minute, every single penny, and every little ounce of worry or stress (not that there was too much). I wish I could describe just how much I loved exploring the lost jungle of Angkor Wat temples. I guess you have to be there to really know the feeling.
Feel free to comment or email me with questions – I'm not an Angkor Wat expert (just a very passionate traveller) but I'll try my best to help with your travel planning in any way I can.