Disclaimer: This post may contain affiliate links. By using our affiliate links we will receive a small commission that helps us run our sites.
Never would I have imagined my round the world trip would take me to the world's highest waterfall. Known to be one of the most dangerous countries in the word, few have dared to enter Venezuela to see this natural beauty. However, after thorough research, I discovered it was possible to enter Venezuela safely and see this waterfall.
The Journey to Angel Falls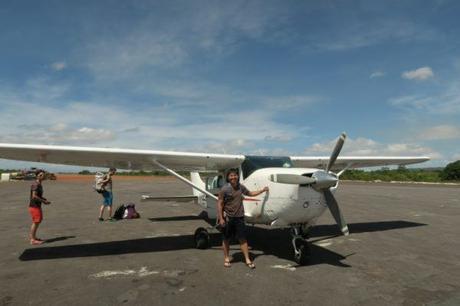 The only way to see Venezuela's iconic waterfall is by joining a tour group, then flying to Canaima National Park.
My journey began at Santa Elena, right after I completed the trek through Mount Roraima. I took a private vehicle with 3 other tourists to the city of Ciudad Bolivar, where we spent the night at Posada Don Carlo, which is owned by a German who has been living in Venezuela for over 30 years.
The following day we head to Ciudad Bolivar airport, and boarded a mini plane that seated six people. At first glance, the plane looks sketchy with its worn out appearance, but I try to focus my attention to the amazing scenery outside the window.
The 1.5 hour plane ride took us to Canaima National Park. From there, our tour guide, who wasn't very good, and may have been partially drunk, rounded up all the tourists who plan on visiting the waterfall.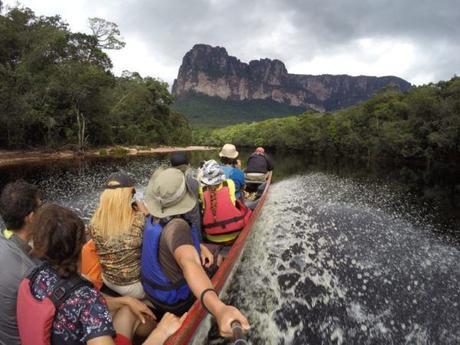 Together, along with the boat operators, we boarded an uncomfortable canoe and took a 5 hour boat ride to Angel Falls.
To be honest, the ride wasn't very comfortable. We were cramped on a wooden bench with no cushioning. On top of that, because the water levels were low, there were many instances where the boat operator had to push our canoe.
However; after enduring the painful yet adventurous boat ride through the rivers of Canaima, right in front of us, we bore witness to Angel Falls.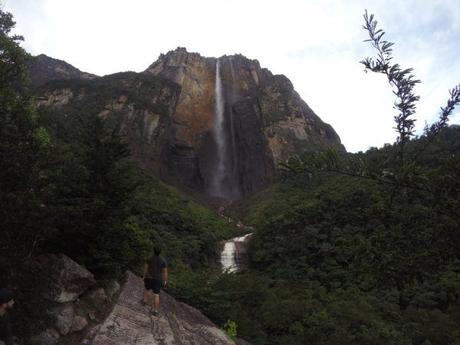 It was a spectacular sight, unlike anything I have ever seen. During my trip around the world. I have seen many great sights and monuments, but it's not often that I see something that would evoke an emotional response inside.
I was truly moved to see Angel Falls, and felt the same sense of awe when I saw the Pyramids of Giza for the first time.
Once the boat docked, we had to complete the rest of the journey by foot. The hike took roughly one hour, with me and another fellow Canadian reaching the clearing first.
Being so close to the falls was an incredible experience. Angel Falls is so tall that the water actually evaporates before it even reaches the ground.
After taking many pictures, we finally made our descent just as the jungle began to grow dark. However, thanks to our terrible guide, I partially injured my foot while hiking in the dark.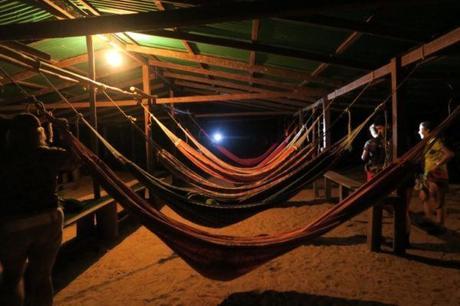 Luckily, I made it back to camp, and after a quick dinner, I climbed into my hammock for some rest.
I was pleasantly surprised how well I slept despite being outside. The very next day, we took the canoe ride back which thankfully only took 2 hours as oppose to 5. We left Angel Falls with amazing memories. If you dare to go to Venezuela, make sure to make Angel Falls your number one priority. You will thank me for it.
Book Your Trip to South America
First Time Here?
Check out our Top 100 travel experiences from two long-term trips and over two years on the road!