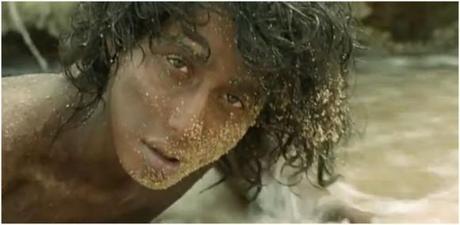 The first trailer for the adventure film Life of Pi has gone online. The film is directed by Academy Award Winning Taiwanese director Ang Lee (Brokeback Mountain, Hidden Dragon, Taking Woodstock, Hulk, Crouching Tiger) and scripted by David Magee.
The movie is produced by Ang Lee, David Womark, Gil Netter and music is composed by Mychael Danna.
The film is based on the best selling novel of the same name by Yann Martel and stars Tobey Maguire, Suraj Sharma, Irffan Khan, Adil Hussain, Tabu, Gerard Depardieu and Shravanthi Sainath.
20th Century Fox brings Life of Pi to 3D/2D theatres on November 21st, 2012.
Here's the official trailer for Life of Pi.

Summary:
Director Ang Lee (Brokeback Mountain, Crouching Tiger, Hidden Dragon) creates a groundbreaking movie event about a young man who survives a tragic disaster at sea and is hurtled into an epic journey of adventure and discovery. While marooned on a lifeboat, he forms an amazing and unexpected connection with the ship's only other survivor — a fearsome Bengal tiger.